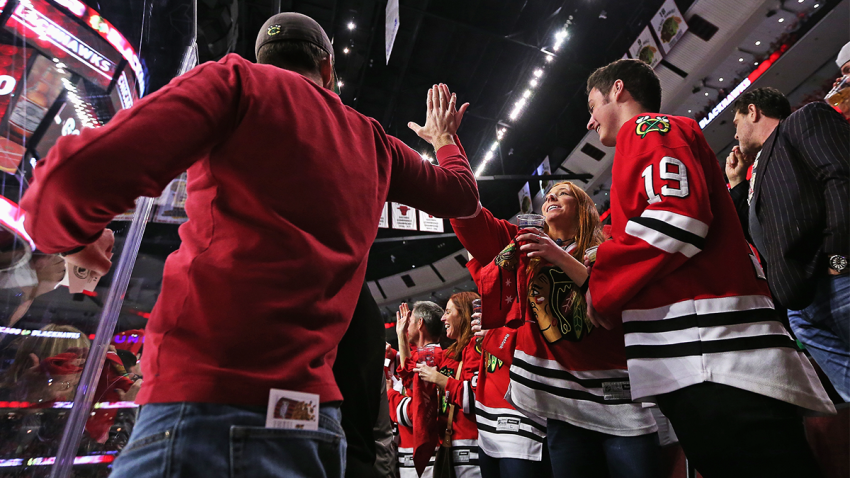 The Chicago Blackhawks will get their season started with a matchup against the St. Louis Blues on Oct. 12, and fans looking to get into the United Center to catch the action will be able to purchase tickets soon.
That's because the team announced Thursday that regular season tickets for all 41 home games will go on sale Monday, Aug. 22. Tickets will be available beginning at 10 a.m. on that date, and can be purchased on the Blackhawks' website and via Ticketmaster.
Fans looking to go to a game at the United Center this season had better get their tickets early, and they'd also better be ready to open up their wallets. The average attendance at Blackhawks games last season was the highest in the NHL, with an average of 21,859 fans attending games at the UC. The cheapest seats available at the United Center for the 2016-17 season are in the 300-level and start at $72 per seat.
The Blackhawks have three separate homestands that last four games this season, including one stretch where they welcome the defending Stanley Cup champion Pittsburgh Penguins to the United Center on March 1. That date will surely sell out quickly, as will their games against the Blues on Oct. 12 and Feb. 26.
Fans looking to purchase tickets can call Ticketmaster at (800) 745-3000, or visit the Blackhawks' website at www.chicagoblackhawks.com