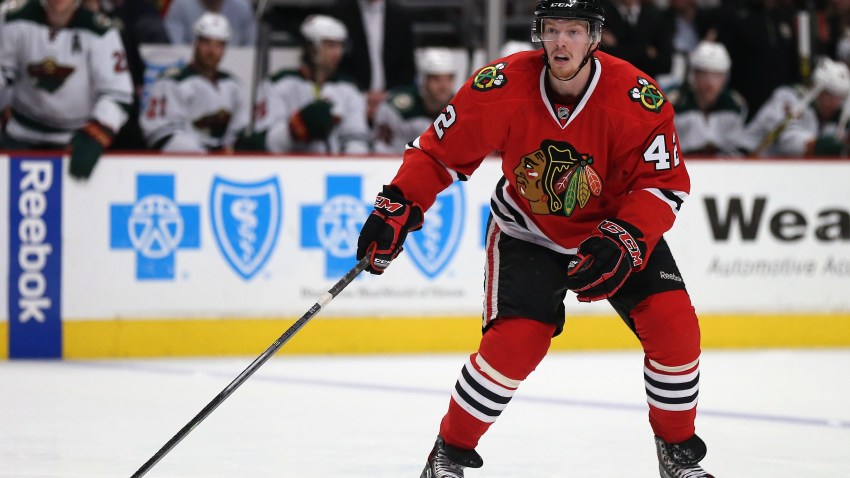 The Chicago Blackhawks have been playing with fire in recent days as they've carried only 12 forwards on their roster, but they changed that on Monday night as the team recalled Joakim Nordstrom from the Rockford IceHogs.
It's unclear at this point if Nordstrom's call-up has anything to do with an injury to a forward, but at the very least it gives the team some wiggle room as they head into Tuesday's game against the Minnesota Wild.
Nordstrom has two assists in 10 games with the Blackhawks far this season, and after being named the captain of the IceHogs, he has eight goals and five assists in 17 AHL games on the campaign.
During his most recent call-up, Nordstrom played plenty of minutes on the fourth line along with Marcus Kruger and Ben Smith, but he has the capability to fill in other roles as well. He can help kill penalties if need be, and he can fill in at the center spot as well.