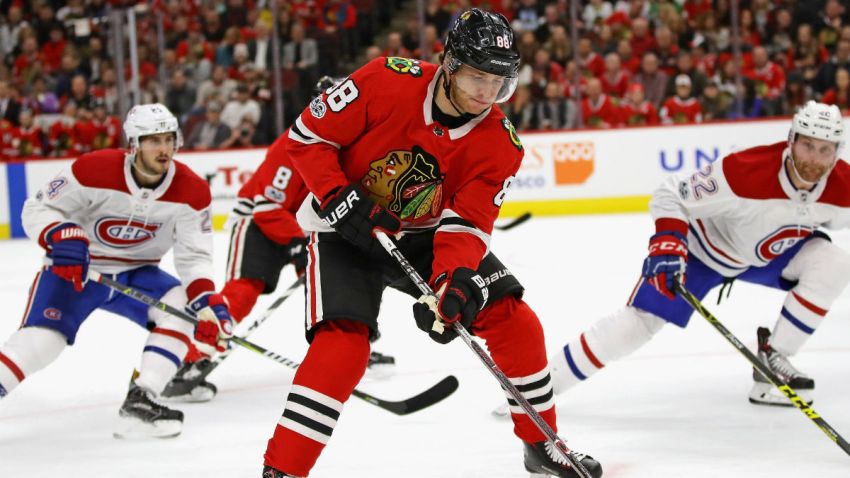 The Chicago Blackhawks' modest two-game winning streak is over after as 2-0 shutout loss to the Montreal Canadiens on Sunday.
In just his fourth NHL start, Canadiens goaltender Charlie Lindgren stopped all 38 Blackhawks shots, and Jonathan Drouin and Joe Morrow scored goals for the Habs as they secured the victory.
Corey Crawford stopped 33 shots, and Cody Franson had a team high six shots on goal as the Blackhawks were shutout.
The game was scoreless until the third period when the Canadiens finally broke through. Less than two minutes into the frame, Drouin snapped off a shot that beat Crawford on the short side, giving Montreal a 1-0 lead.
That lead held for another six minutes, before Morrow scored due in large part to a screen by former Blackhawks forward Andrew Shaw.
That was all Lindberg would need, as he stopped 10 Chicago shots in the final period to earn the shutout.
The Blackhawks will be off until Thursday, when they take on the Philadelphia Flyers in the City of Brotherly Love.