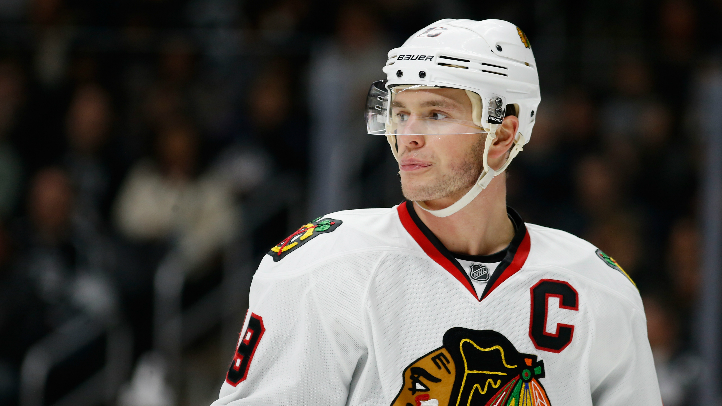 Jonathan Toews will not play in Sunday's All-Star game because of an illness that forced him to be pulled from Tuesday's game against the Hurricanes.
"Jonathan will not participate in the 2016 NHL All-Star Weekend in Nashville," team physician Michael Terry said in a statement. "He was pulled from Tuesday night's third period because of an illness and remains symptomatic today. At this time, rest over the break is most important for him to properly recover and be fully healthy heading into the rest of the regular season."
Toews will also be suspended one Blackhawks game for not participating in the All-Star game. By NHL rules, a player who is named to the NHL All-Star Game and does not participate must be suspended for one regular-season game.
Toews will be replaced by Nashville Predators forward James Neal on the Central Division roster.
The Blackhawks captain isn't the only big hockey star to miss the game, however. Washington Capitals' Alex Ovechkin will also miss the game, officials said.