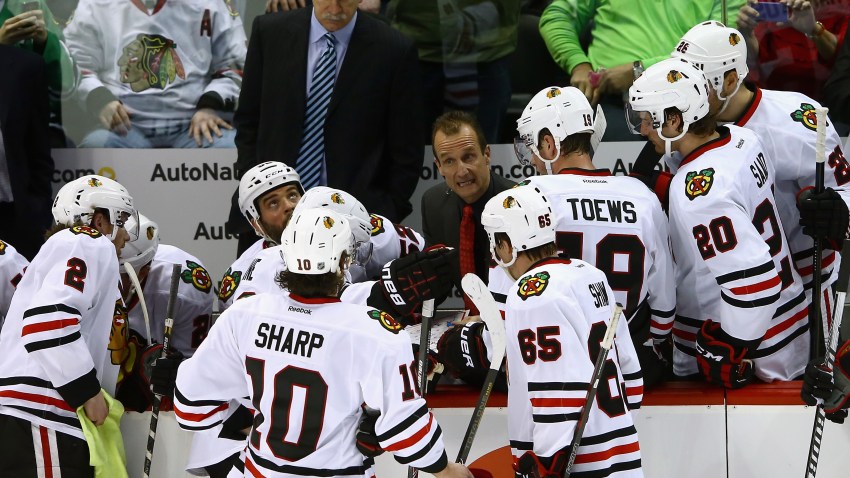 The Chicago Blackhawks' roster may not be undergoing much of a change this offseason, but the coaching staff is having some big turnover of its own.
On Monday, the team announced that Jimmy Waite, who was drafted eighth overall by the team as a goaltender in 1987, would become the new goaltending coach for the club after Steve Weeks was fired by Joel Quenneville after the season ended. On Tuesday, another coach is heading elsewhere, as assistant coach Jamie Kompon was reportedly hired by the Portland Winterhawks of the WHL to become their head coach and general manager.
Here is what Gregg Drinnan had to say about the hire:
"A source familiar with the Winterhawks' situation has confirmed to me that Kompon is their man. Kompon, 47, is a native of Thunder Bay, Ont., who is the proud owner of two Stanley Cup rings…In fact, he was the first NHL coach in 78 years to win the Stanley Cup in consecutive seasons with different teams."
Kompon, who was hired as an assistant by Quenneville after the 2011-12 season, served for two years in that capacity for the Blackhawks alongside Mike Kitchen. He largely worked with the special teams, who had their fair share of struggles and successes during his tenure with the team.
Portland is expected to make the move official on Wednesday, and it will be interesting to see who Quenneville brings in to replace Kompon on the bench.