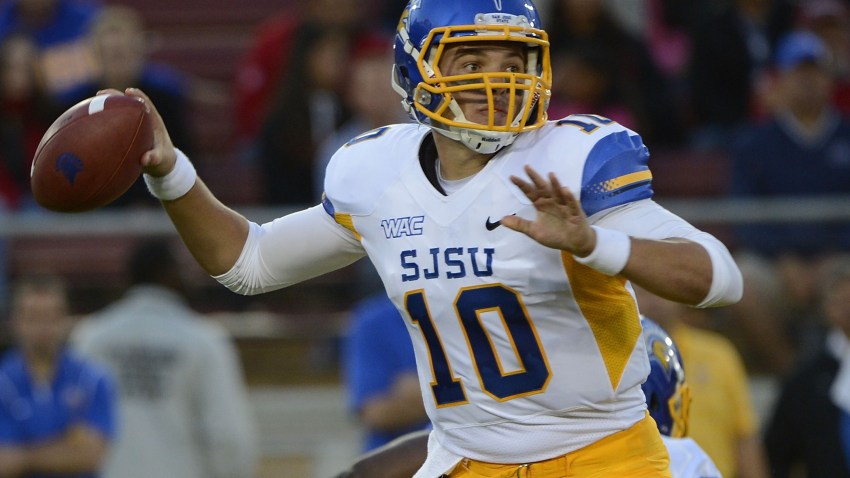 The Chicago Bears made their final picks in the NFL Draft Saturday afternoon, and the team has wasted little time in getting several of their players under contract, as quarterback David Fales and safety Brock Vereen both agreed to four-year contracts with the team Monday.
Fales, who the Bears selected in the sixth round of the draft, played 25 games for San Jose State over the past two seasons, and threw for 8,382 yards, 66 touchdowns, and just 22 interceptions. He is a quarterback that can throw the ball with a lot of zip, but he doesn't have a lot of ability to throw the ball long distances and relies more on the timing of his throws, similar to Josh McCown. Fales has been working with Bears QB Jordan Palmer in the lead-up to the draft, so he should already be familiar with the way the team does things when he reports to rookie mini-camp.
Vereen was a fourth round pick and will be looked at as a potential contender for a starting safety job this season. He was named to the All-Big Ten team by coaches in 2013, recording 59 tackles and six pass breakups during his senior season at the University of Minnesota. He could compete for a job along with Chris Conte and Ryan Mundy in camp, and at the very least he gives the Bears great depth at the position.
Vereen and Fales will be among the rookies reporting to the team's rookie minicamp Friday through Sunday.