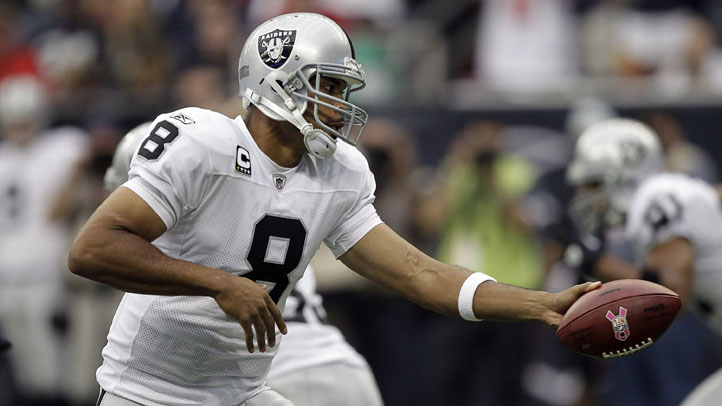 The Bears were hoping to upgrade the back-up quarterback position after last season's debacle with Caleb Hanie. They did that by signing Jason Campbell, the one-time starting quarterback for the Oakland Raiders and Washington Redskins, to a one-year contract.

Campbell was the Redskins' first-round draft pick in 2005 and played for four seasons in Washington. He moved to Oakland in 2010, starting in 12 games and earning a quarterback rating of 84.5. His season was shortened in 2011 by a collarbone injury.

With Campbell, the Bears get a back-up quarterback who has starter experience.

Jay Cutler has missed five and a half games in his three seasons with Chicago. His injury near the end of 2011 torpedoed the Bears playoff chances as Hanie was unable to handle starter's duties. With Campbell, the Bears will be prepared for any injuries to the franchise quarterback who has been sacked 75 times in the past two seasons.
Copyright FREEL - NBC Local Media