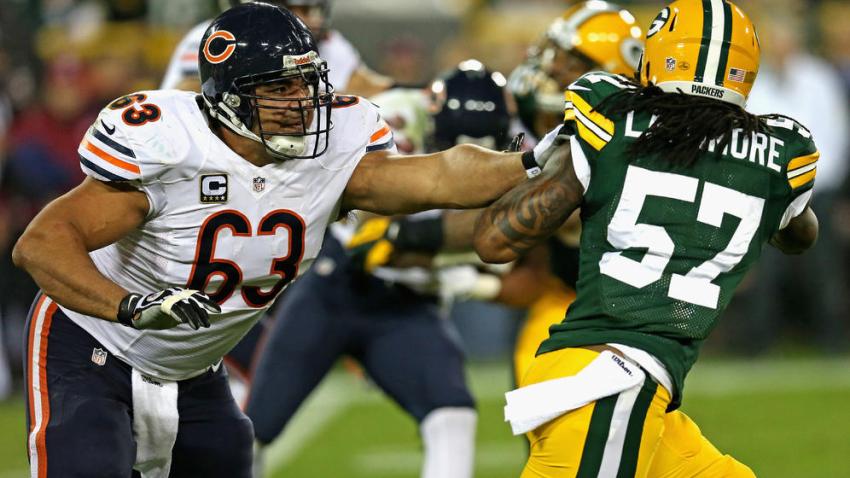 The Chicago Bears are going to be dealing with a lot of upheaval in various areas of their roster in the 2014 season, but one area that they will certainly see a lot of continuity in is with their offense.
With just about every important piece already locked up with Jay Cutler and Matt Slauson signing extensions after the 2013 season concluded, the only player whose future with the team was still up in the air was center Roberto Garza. On Thursday morning, that changed, as Brad Biggs reported that the team had re-signed the veteran lineman to a one-year contract.
#Bears have re-signed C Roberto Garza to a 1-year contract. — Brad Biggs (@BradBiggs) February 27, 2014
Garza, a 13-year veteran who has spent the last nine seasons with the Bears, has started all but two games for the team since the 2006 season, and was the center piece of a line that showed vast improvement during the 2013 campaign.
With new faces like Kyle Long, Jordan Mills, and Jermon Bushrod dotting the line, the group started all 16 games together and showed cohesion that the Bears have been sorely lacking since a core led by Garza, John Tait, and Olin Kreutz helped the Bears to a Super Bowl appearance in 2007.
Financial terms of the deal were not disclosed, but at the very least it means that the Bears will return all 11 of their starters from the offensive side of the ball for the 2014 season. That kind of continuity is going to be critical for Chicago as they struggle to rebuild their defense on the other side, and being able to score gobs of points and keep Cutler upright will go a long way towards giving that defense time to go through some growing pains.