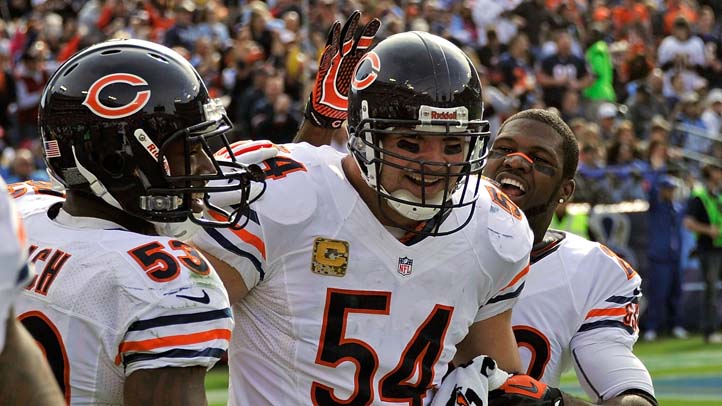 The Chicago Bears are preparing for the possibility that Brian Urlacher won't be playing this Sunday, but it's starting to look like it could be the rest of the season -- or possibly forever.

The Chicago Tribune quotes sources who say Urlacher suffered a Grade 2 hamstring strain in Sunday's loss to the Seahawks, which would likely keep him out of the remaining three games of the season. With his contract also up at the end of the year, it's possible we may have seen the last of the middle linebacker in a Bears uniform.

Urlacher injured his hamstring in the closing moments of the overtime loss.

Urlacher is a lock for the Hall of Fame. He was drafted 9th in the 2000 draft and has been a durable defensive force over his career, making the Pro Bowl in eight of twelve seasons.