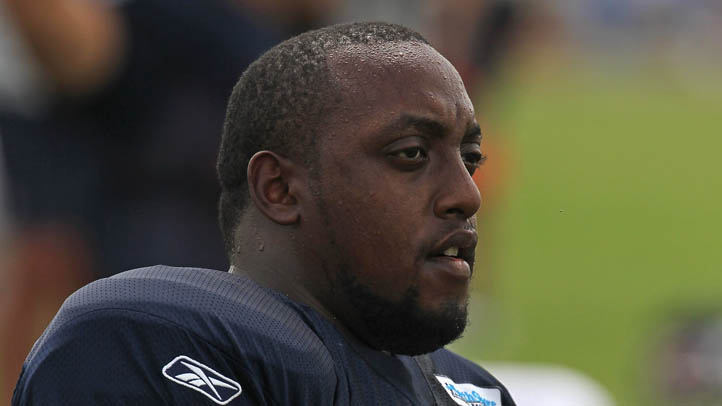 Chicago Bears offensive lineman J'Marcus Webb reportedly won't face drug charges in connection with a weekend arrest downstate.
The left tackle was arrested Sunday in Pulaski County and charged with possession of a controlled substance, cannabis and paraphernalia.

According to a report in The Southern Illinoisan, however, Pulaski County State's Attorney Grayson Gile won't prosecute further.

Webb had paid $500 on his $5,000 and a court date had been set, but Gile's action would negate the need for a court appearance.

Earlier in the day, the Bears front office released a statement on the arrest, indicating only that officials were aware of it and were "gathering information."
Webb, who has been with the Bears for three seasons, posted an apology to his Twitter account.
Headed to Texas to train.I apologize. — J'Marcus Webb (@jmarcuswebb) February 27, 2013
Web was drafted by the Bears in 2010 and struggled at times at left tackle. He was part of a much-publicized incident with Jay Cutler during the Bears' first game with the Packers in 2012.
Angry with Webb's inability to stop Clay Matthews, Cutler got into Webb's face and pushed him on the sideline. Webb's play improved in 2012, but he still had trouble with false start penalties
Copyright FREEL - NBC Local Media