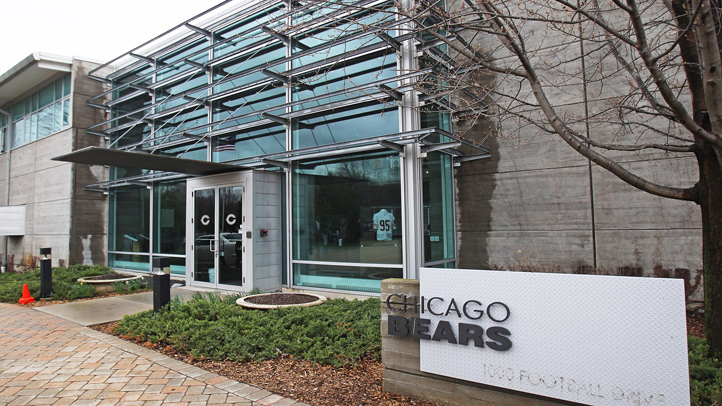 As we've mentioned earlier in the week, the times are a'changin' for the Bears. There is a new coach, a new set of linebackers and plenty of new teammates. When the players arrived to Halas Hall on Tuesday, they also found something else had changed: Their locker room.
In the past, the Bears' locker room had been organized by position. The defense and offense were separated. Linebackers' lockers were near other linebackers. Wide receivers were grouped together. Now, the placement is random. According to Bears coach Marc Trestman, this will foster unity.
"Guys are going to have opportunities to engage in conversations and get to know guys that they may not know very well," Trestman said to the Bears website. "And the better you get to know each other, the better you understand the makeup of the people that you're working with and develop the relationships that will be ongoing and strong. Not only can they benefit your team on the field but they can enhance and bring more substance to your life as you move through football and out of football."
Well, Grizzly Detail is all for life enhancement and substance-adding. But what will be fun to watch about this is the random pairings that happen because of the locker placement. Julius Peppers and Gabe Carimi are next to each other. They're both 6-foot-7, so perhaps they can discuss where to buy extra-long pants.
And it will help Bears who don't know each other actually talk to one another. It's kind of sweet that Trestman wants to act as the camp counselor, and he's using the locker room as one big ice breaking game. Unity across defense and offense is important, particularly in Chicago. The Bears' defense has carried the offense for so long that it would be hard for some tension not to exist. But players getting to know each other is exactly what can help relieve that tension.
There is only one question that remains. Remember how the Bears like to "box" in the locker room, meaning that they throw boxes on each other as a prank? It's usually a game where positions gang up on each other. How will that change?
Copyright FREEL - NBC Local Media