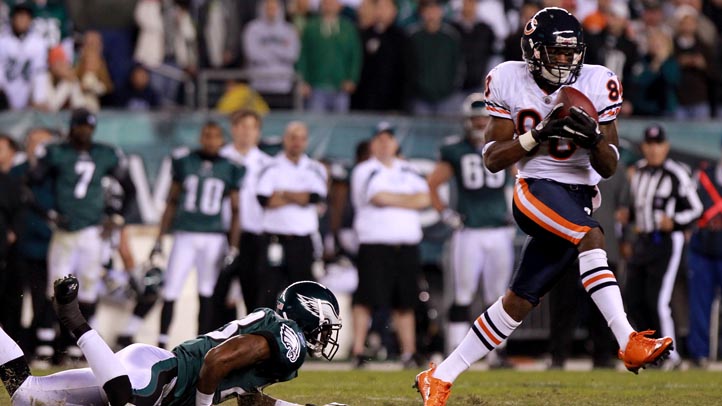 Earl Bennett received a surprise in the mail Monday.
Unlike the letters he received from the NFL notifying him of fines, this was a check from a fan. In the memo, the fan wrote, "for orange shoes/ Go Bears!"

Bennett laughed and tweeted, "Thanks, but no thanks. Gotta love the fans."
There are not many groups of fans who would send in a check to help with the fines a player accrues for wearing shoes the NFL deems not OK. Jay Cutler reportedly helped Bennett, his most reliable receiver, with his $15,000 fines.
When Cutler saw Bennett's tweet, he joked, "My locker...tomorrow....thanks."

The shoes were finally retired when the NFL informed Bennett that he would not be allowed to take the field with his orange shoes. If a fan wants to get involved with the famous orange shoes, Bennett said that they will be auctioned off for charity.
Anyone who wants to live like a player who has been fined can just cut out the middleman and make a donation to Bears Care. Player fines go to several charities that the players vote on every season.
Copyright Getty