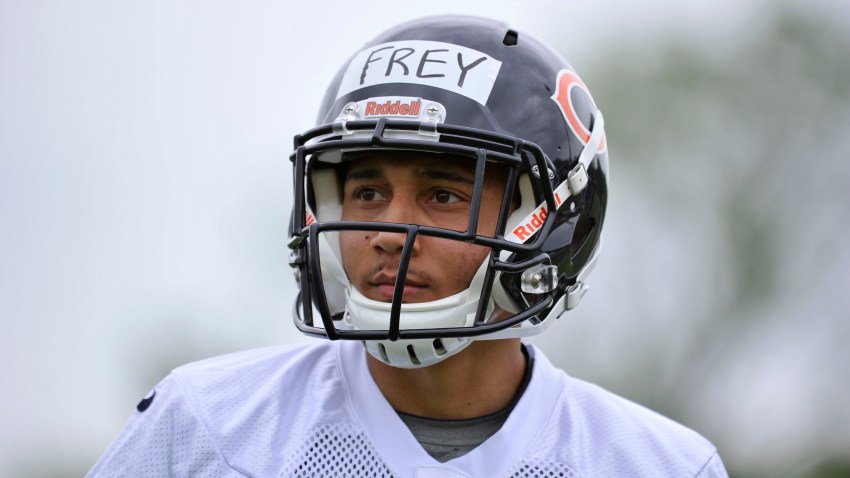 The Chicago Bears gathered in Lake Forest on Tuesday for their final full practice before the preseason finale against the Cleveland Browns, and there were a few topics on the minds of many at the facility.
The first and biggest question was which players would be cut to reach the 75-player maximum, which had to be reached by Tuesday afternoon. To answer that question, the Bears cut loose offensive tackle James Brown and cornerback Isaiah Frey.
The moves mean that the Bears now only have two of their 2012 draft picks still in the fold, with Shea McClellin and Alshon Jeffery being the only two of Phil Emery's original draft selections left on the roster.
Cutting Brown isn't a huge surprise, with players like Brian de la Puente and Eben Britton likely ahead of him on the depth chart. The emergence of Michael Ola as a potential replacement for Jordan Mills as the team's starting right tackle also shrank Brown's chances of remaining on the team, and rookie Charles Leno Jr. could very well remain on the 53-man roster when it's unveiled this weekend.
Letting go of Frey wasn't much of a surprise either, with Kyle Fuller's return to the practice field likely meaning that he will be starting opposite Charles Tillman in Week 1 of the regular season. The team also still has Kelvin Hayden and Sherrick McManis battling for the fourth cornerback spot, so keeping Frey would have likely been a luxury that the team simply couldn't afford.