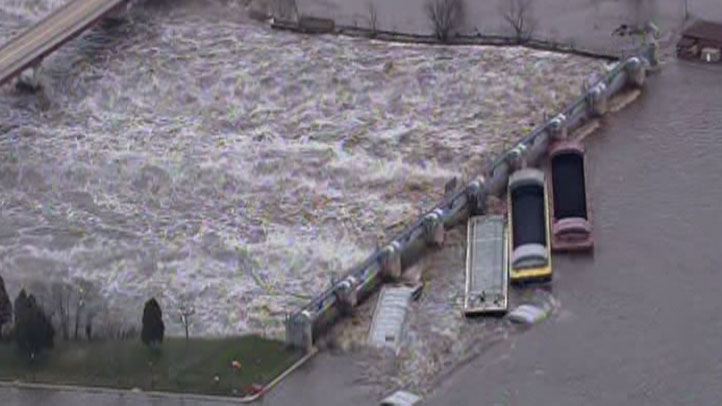 Rapid currents from this week's heavy rainstorms tore seven cargo barges away from a towing vessel and sent them slamming into a dam along the Illinois River at Marseilles.
Coast Guard officials said the dam sustained minor damage in Thursday night's incident but said there were no reports of breaches in the structure or surrounding levees. No one was injured.
A Coast Guard news release said floodwater was at record levels and water was flowing over the levees.

As many as 1,500 residents of the city were forced to leave.
Connie Brooks of the LaSalle County Emergency Management Agency said the residents, including those in a nursing home, were moved late Thursday night.
She said more flooding was expected but didn't anticipate further evacuations.
Copyright AP - Associated Press