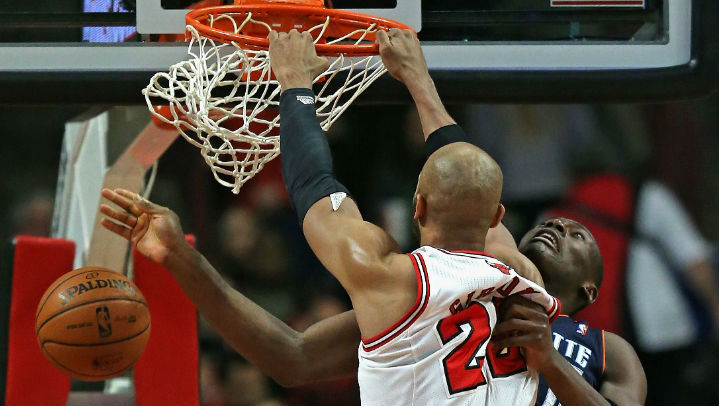 D.J. Augustin had 20 points and 12 assists and Joakim Noah added 19 points and 14 rebounds, helping the streaking Chicago Bulls beat the Charlotte Bobcats 103-97 on Saturday night.
Chicago had seven players score in double figures in its fifth consecutive victory. The Bulls (17-18) also improved to 3-0 since they traded All-Star Luol Deng to Cleveland late Monday night.
Mike Dunleavy had 17 points for Chicago, which recovered after blowing a 15-point lead in the second half.
The Bobcats (15-23) have dropped three straight. Gerald Henderson had 30 points, and Kemba Walker scored 29.
Copyright AP - Associated Press