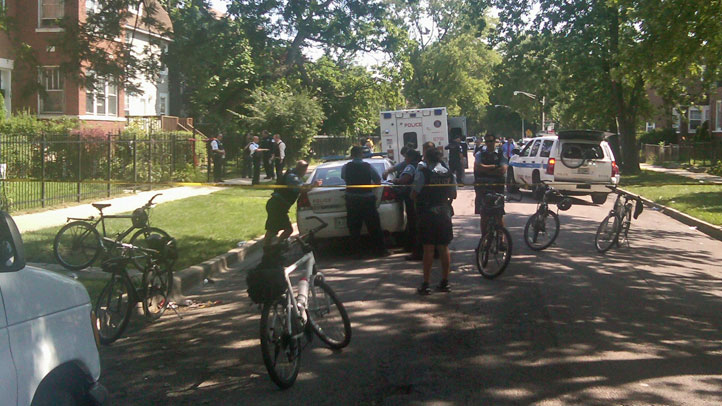 One man died and two officers were hospitalized Wednesday afternoon after an incident in Chicago's west side Austin neighborhood, officials said.

Officers responded to a domestic disturbance call in the 300 block of North Latrobe Avenue shortly before 2 p.m., said Dep. Chief John Escalante. There, officers found a man later identified as Claude A. Ellis, 35, with a knife. He was apparently trying to stab people in the home.

Police detained Ellis and while interviewing him, he jumped on an officer, pinned him and began punching the officer in the face.

That officer shot Ellis in the chest. Ellis was taken to Mount Sinai Hospital where he later died.

The officers were taken to Northwestern Memorial Hospital, one in good condition and one in fair-to-serious condition, said fire department spokesman Will Knight.

"I'm going to pray for all the people. You need prayer here to guide all the helpless people," said Eva Yates, who lives in the area. "With all the activity around, you never know what's safe."

A spokesman for the Independent Police Review Authority said the organization is investigating.

A police officer was shot and injured over the weekend in an incident in the south side's Fuller Park neighborhood.