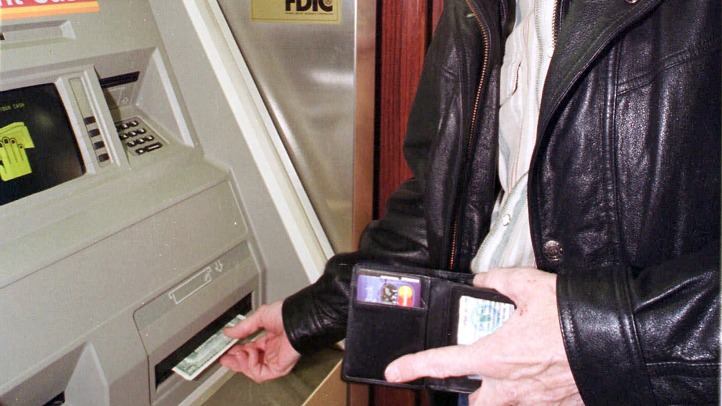 Thieves attempting to steal an ATM were reportedly scared off by police responding Friday to an alarm, leaving an ATM on the sidewalk and a stolen rental truck idling, police said.
Officers were responding to the alarm in the 2100 block of North Elston Avenue around 4:30 a.m. where they found the deserted scene, according to the Chicago Tribune.
The ATM was pulled off its foundation and left on the sidewalk but not yet loaded onto the nearby trailer, the Tribune reports. The trailer was hitched to a stolen rental vehicle taken sometime overnight, police said. One of the truck's side windows was broken and the ignition was reportedly punched to start.
No one was in custody this morning, the Tribune reported.