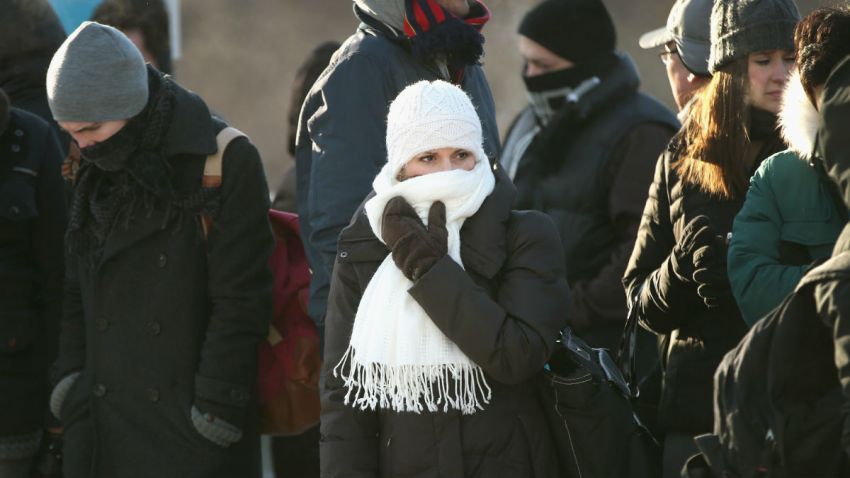 There's good news and bad news about Chicago-area weather for the next two weeks.

The good news: You won't need your snow boots. The bad: You'll need pretty much everything else in your cold-weather arsenal.

Chicago on Monday mostly missed out on the first Midwest snowstorm of the season that kept seven million people under winter storm warnings. While heavy snow fell across Minnesota and Wisconsin, leaving a swath of 6 to 12 inches, the metro area was treated to temperatures in the mid- to upper 50s and no precipitation.

[[243550381, C]]

We're not exempt from what's to come, though, as two-thirds of the country could see below-average temperatures this week.

Temps cooled a little Monday evening, with warm-air advection preventing temps from dropping too much.

That all changes Tuesday, when a strong cold front is expected to sweep across the area, forcing temps to tumble into the upper 30s. Those temperatures are expected to plunge into January-level readings with highs in the low- to mid-30s and overnight lows in the teens to low 20s.

The long-range forecast shows the potential for the unseasonably cold air mass to remain in place through a good part of next week.

As for snow, the area could see some light rain showers on Tuesday mixed with a few snow showers but will remain mostly dry. Any lake-effect snow is aimed over north central Indiana and southwest Michigan.