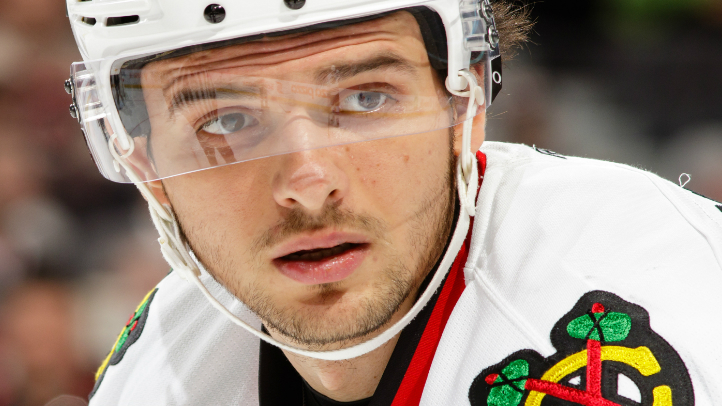 The Chicago Blackhawks got some good news and some bad news on the injury front Tuesday, as Marian Hossa and Artem Anisimov continue to deal with ailments.
The good news for the Blackhawks is that Anisimov, who has missed the team's last three games after suffering an injury against the St. Louis Blues earlier this month, will be activated from injured reserve and will rejoin the lineup Tuesday as they battle the Winnipeg Jets at the United Center.
The bad news is that Anisimov's spot on injured reserve will be taken by Hossa, who is dealing with a upper-body injury that he suffered in a game last week against the Ottawa Senators. Hossa is expected to miss the first two games of the team's upcoming road trip, according to Joel Quenneville.
The team is somewhat hopeful that Hossa's absence will be a short-lived one, as Quenneville indicated that he believes Hossa could be ready for the Blackhawks' Winter Classic showdown against the St. Louis Blues on Jan. 2 at Busch Stadium.
The Blackhawks, who won five games in a row earlier this month, have dropped two straight decisions, including a 2-1 overtime loss to the Colorado Avalanche on Friday night. They'll play three more games before the start of the new year, with a home tilt against Winnipeg Tuesday being followed by road tests against Nashville and Carolina to wrap up the calendar year.