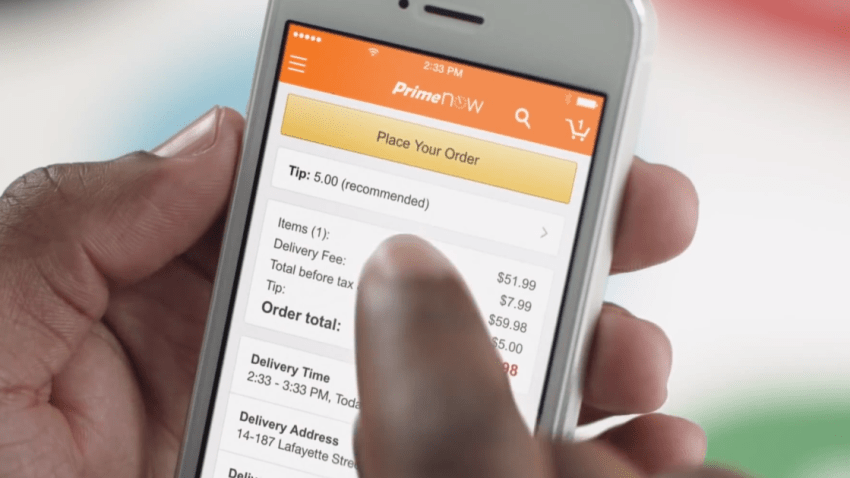 Chicago Amazon Prime users have already been able to get groceries, food and gifts delivered to their homes in a matter of hours, but now they can add beauty products to that list.
Amazon announced its Prime Now service has added its first-ever beauty brand to the one-hour delivery service. The partnership is with Chicago-based Merz Apothecary, which sells beauty and natural health products.
"We have thrived in business for 141 years by focusing on our customer needs, and we believe Prime Now is a natural extension of this customer-centric approach," Anthony Qaiyum, owner of Merz Apothecary, said in a statement. "As the owner of an independent, family-run business, I am especially excited for us to be able to combine our unique products and our expertise in our field with Amazon's unrivaled delivery operations. I think it is a recipe for customer satisfaction and business growth."
The Prime Now service offers one-hour delivery for $7.99 or free two-hour delivery and is available from 8 a.m. to midnight, seven days a week in Chicago.
"Merz Apothecary is a family-owned, iconic destination in the Windy City and we think customers will love the convenience of superfast delivery of thousands of beauty items," Simoina Vasen, director of Prime Now, said in a statement. "We are excited to launch this new product offering in Chicago with such a beloved local brand."
The company first launched the quick delivery service for Prime members in Chicago last year. The service is also currently available in Atlanta, Baltimore, Dallas, Indianapolis, Manhattan and Miami.