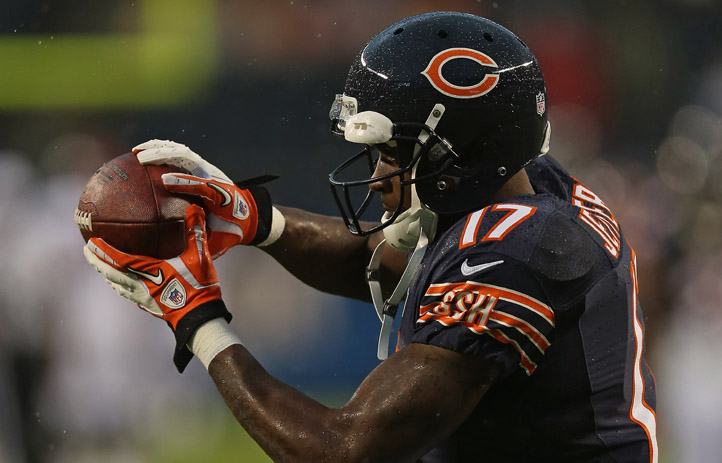 Following Alshon Jeffery's breakout performance against the Redskins on Saturday, the Bears' veteran wide receivers may be concerned about the rookie taking away playing time and catches. They have good reason to.

Quarterback Jay Cutler was diplomatic when asked about Jeffery competing with the veterans.

"We've got a lot of weapons. We're going to rotate those guys in. Alshon is a guy that's coming on. He's playing well for us, but he's a different type of receiver than Devin (Hester) and Earl (Bennett) and Eric Weems and some of those other guys and Dane (Sanzenbacher). We're going to use him in spots where we think he's going to be successful and when he's not we're going to put Devin and some of those other guys in there and throw them the ball. There's plenty of routes and plenty of opportunity for everybody."

As the quarterback, it's Cutler's job to have a good relationship with every man he throws a ball to. Diplomacy is a smart move here. However, he's wrong to think there are enough throws for everyone.

Even without a true No. 1 receiver in 2011, the Bears had six different receivers with more than 20 catches. Four of those receivers are still playing with the Bears as of now, so throwing more top-flight receivers into the mix will mean fewer catches for the veterans.

But younger players challenging the veterans and raising the level of play is a good thing. Jeffery and Marshall were brought in because the Bears needed more receiving talent. The teams' vets shouldn't be surprised when they have to perform better to keep playing time.

Copyright FREEL - NBC Local Media