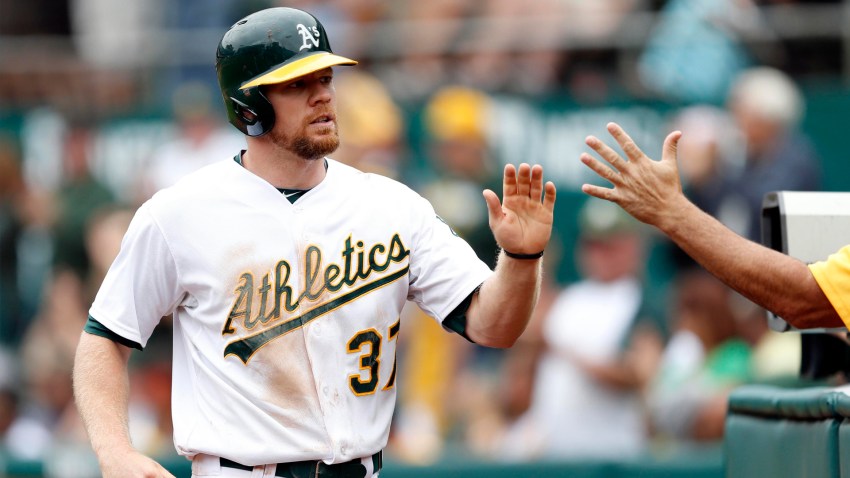 The Chicago Bears already are without one of their top wide receivers on the practice fields of Bourbonnais this week, but on Monday they were short another one as Alshon Jeffery missed the workout due to a shoulder injury.
"He injured it yesterday. He fell on it," Bears head coach John Fox said. "We're going to be cautious with it."
The Bears do have an off day from practice on Tuesday, so it's possible that the team just wanted to give Jeffery an extra day to rest up and give it another go on Wednesday, but Fox declined to put a specific timetable on the injury.
As for Kevin White, who hasn't participated in camp while dealing with a shin issue, Fox said that the receiver is making progress despite not being able to take reps with the team on the field.
"I think he's making headway," he said. "He was on the shelf for six weeks. It's about building him back up to compete and play football rather than just throwing him out there."
When asked directly if White would get onto the practice field in Bourbonnais (the Bears will break camp on August 16), Fox said that the team is taking a day-by-day approach to the rookie's status.
"I'm looking at it day to day. I can't predict (it)," he said. "Sooner rather than later is what I hope. It's just a hope."
The Bears had a couple of other injury concerns during Monday's workout, with cornerback Alan Ball missing practice with a foot injury that hampered him during offseason workouts. Tight end Zach Miller missed some of the practice with a stinger, but did return to the field, and Martellus Bennett felt sick to his stomach during the workout, but also came back out to finish practice.