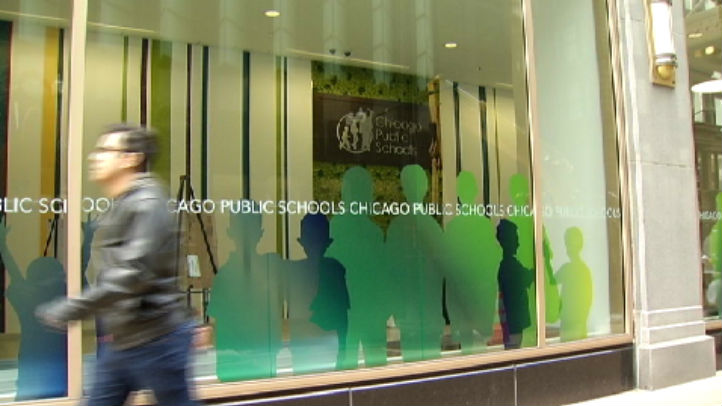 One week before a potential teachers strike, Chicago Public Schools announced Monday that more than 200 teachers and staff would be receiving layoff notices.
In total, 140 teachers and 109 support staff were laid off, the district said.
The layoffs were the result of lower enrollment at some CPS schools. In total, 306 district-run schools saw $44.9 million less in funding due to enrollment declines, officials said.
By comparison, 195 schools received $20 million in funding for increased enrollment.
"Once again, principals have done admirable work in helping to protect classrooms and students' progress, and we're grateful for the work they did planning and preparing for the year. The District will continue to work with principals individually to ensure that they have the resources they need to offer the education Chicago students deserve."
As of Friday, CPS had 362 vacant teaching positions and 266 vacant school support staff positions.
The district said it will aim to find new roles for the affected staff in other schools with vacant positions, but noted that all affected teachers will move to the district's substitute teacher program.
The move comes as a potential teachers strike looms in Chicago.
"As teachers continue to work to maintain the best classroom instruction amidst piecemeal budgets, the mayor and his handpicked CPS CEO Forrest Claypool continue to rob students of essential support staff and educators whom they've known and trusted in learning environments. In addition to disruption from the loss of personnel, special education, wrap around services and bilingual education also are being cut," Stephanie Gadlin, Chicago Teachers Union spokeswoman said in a statement. "With more than 1,200 layoffs since January, and nearly 1,500 since Claypool's appointment, the mayor and the CPS CEO are choosing to take even more from the students, educators and families who have already sacrificed so much."
CTU issued a 10-day strike notice to the Chicago Board of Education last week.