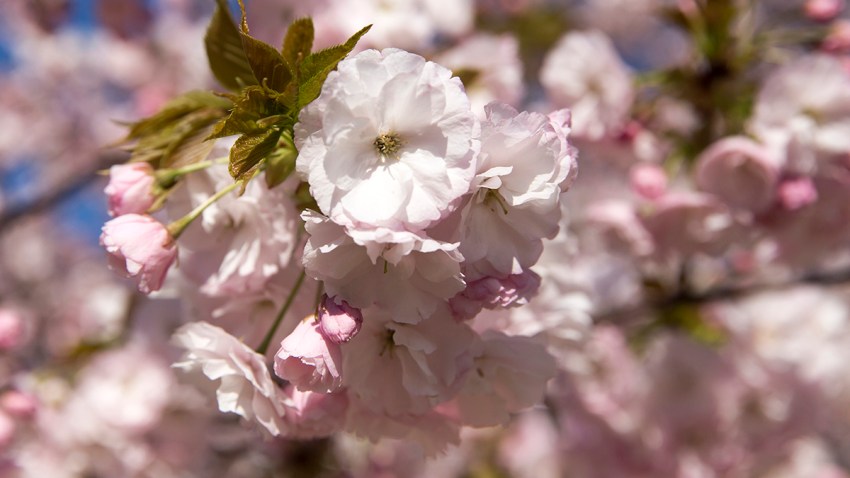 While other places in the United States have become well-known for their cherry blossom trees, the city of Chicago is going to join that group this year thanks to the trees that have been planted in Jackson Park.
According to the Chicago Tribune, the trees, planted in 2013, have reached a level of maturity where they are going to have a full bloom for the first time this spring. The trees were planted around Jackson Park's Columbia Basin, and the bloom is expected to last between six and 10 days when it finally occurs.
The Chicago Park District has updated its website throughout the early stages of May with updates on an estimated date for maximum blooming, and that hasn't occurred yet due to the unseasonably cool weather the area has been dealing with, accordijng to the park district.
As of May 6, buds on the trees are "still closed," according to the district, but could potentially bloom as soon as this week, as warmer weather and sunshine is expected to take hold.
The garden at Jackson Park, named the Garden of the Phoenix, "symbolizes the mutual respect and friendship that Japan and the United States initiated more than 120 years ago" during the World's Columbian Exposition, according to the park district website.
For those looking to see the cherry blossoms while they are in peak bloom, visitors can check out the Park District website or keep tabs on the #CHICherryBlossoms hashtag on social media.