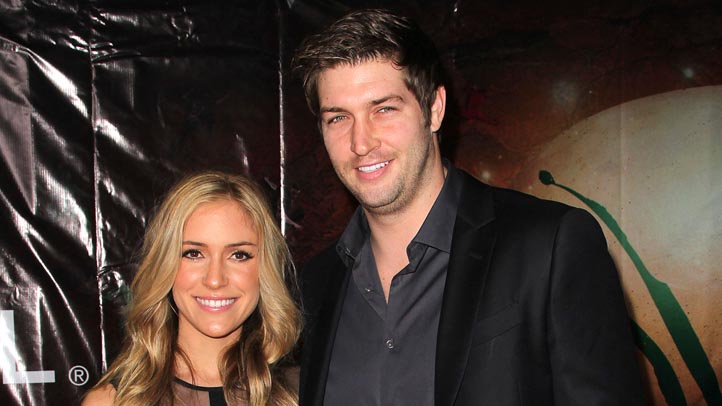 In case you missed the news Sunday, Bears quarterback Jay Cutler and reality TV star Kristin Cavallari are expecting their first child. The two are engaged, and have both tweeted about how happy they are about their impending bundle of joy.

"Thanks for all the sweet messages! We are so excited for this little bun in the oven," Cavallari said. Cutler added, "Thanks for all the tweets. We couldn't be more excited."

Cavallari also mentioned that she tweeted about drinking margaritas a few weeks ago to throw people off of the pregnancy trail, but she didn't actually drink them.

Here at Grizzly Detail, we appreciate the care she is taking of little baby Cutler. We want to be as helpful as possible, so we would like to offer an early list of suggestions for the baby's name:

Ditka
L'il Lovie
Laguna del Bear
George
Staley
Payton
Olin
Maggie (ed. note -- it's a great name)
Butkus
Earl
Honey Bear
Virginia

Tell us your suggestions in the comments or on Twitter.
Copyright FREEL - NBC Local Media