Police are searching for victims of a Wisconsin man charged with sexual exploitation of a child.
The Lake County Sheriff's Office Cybercrimes Unit launched an online child exploitation investigation last year when they discovered 28-year-old Jason Wiese had been communicating with someone he believed was a 14-year-old girl.
Simeon Coach Charged with Sexually Abusing Students
Officials said Wiese began "grooming" the girl by sending numerous lewd images of himself and requesting similar images in return from the girl. Police also allege he had numerous sexually explicit conversations with the girl via Internet chat.
They said he frequently used the Paltalk chat application, which allows people to communicate via text and webcam transmission in chat rooms or through private messages.
According to authorities, Wiese used the username "jasonweasle" and would frequent the "teens only" section of the app.
Wiese, of the 200 block of 3rd Street in Melrose, Wisconsin, was indicted July 23 for three felony counts of grooming, or preparing someone with the goal of sexual abuse, and two misdemeanor counts of sexual exploitation of a child.
During an interview, police allege Wiese admitted to communicating "with others online from Illinois" and indicated he has "been with a few girls" from Illinois.
Pastor Accused of Molesting Boy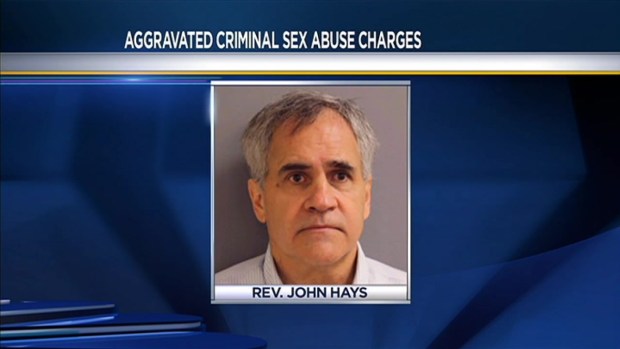 Wiese is scheduled to appear for arraignment at 9 a.m. on Aug. 6.
Police are asking anyone who thinks Wiese as someone who has communicated with or solicited their child to contact Detective Chris Covelli with the Lake County Sheriff's Office Cybercrimes Unit at 847-377-4145.
Published at 1:08 PM CDT on Jul 30, 2014 | Updated at 1:25 PM CDT on Jul 30, 2014