Residents of a neighborhood in suburban Summit are afraid to come out of their homes because of an nest of aggressive hawks.
The hawks built their nest recently in the 7300 block of West 56th Street, just blocks from the Harlem and Archer intersection and close to Midway Airport.
Residents say the hawks have attacked several people in the neighborhood, including a police officer, and are likely protecting their babies.
Maury Mabredo is pedaling his bike a lot faster through the neighborhood after a close encounter with one of the hawks.
"It hit me in the back of the head and I dove, and my buddies were at the house half a block away and they're like, 'What are you doing?' And I was like, 'Man I just had to duck and cover,'" Mabredo said.
Carlos Rodea lives directly below the hawks nest, but he doesn't care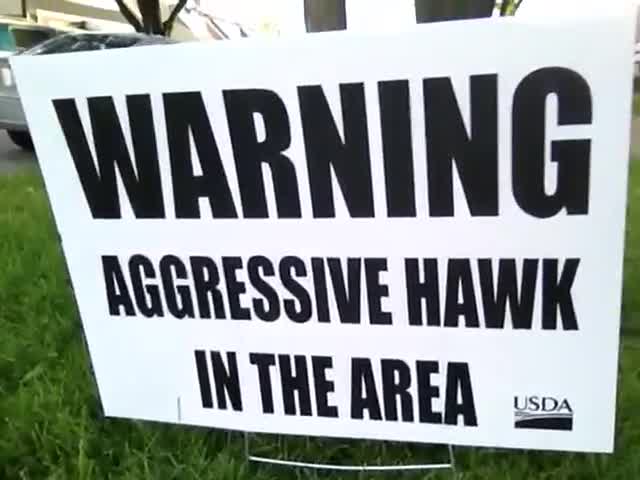 much for his neighbors.
"I'd rather be inside than be out here," Rodea said. "I mean, dude, they're right there, and at any time they could come down and get you."

Village officials have received 8-10 complaints, but aren't able to do anything about the nest because it's protected by federal regulations, so residents have posted signs warning against the aggressive birds.
Local officials say the same thing happened last year, when they received about 10 phone complaints.
Neighbors say the hawks have lived in the area for years, but just recently relocated to a new nest.