Three local Olympic diving hopefuls made leading strides in Day One of the U.S. Olympic diving trials.
Kelci Bryant of Chatham, Chrisitina Louka of Wrigleyville and David Boudia of Noblesville, Ind., advanced to Thursday's finals, the next step to qualify for the 2012 Olympic Games in London.
Boudia and Bryant led the opening night of the eight-day trials at the Weyerhaeuser King County Aqautic Center near Seattle, according to the Associated Press.
Boudia and partner Nick McCory totaled 919.86 points after leading every round of the preliminaries and semifinals in the 10-meter synchro, while Bryant and partner Abby Johnson slightly led over Loukas and partner Kassidy Cook in the women's 3-meter synchro.
Bryant and Loukas are seeking their second consecutive Olympic berths.
The two local Olympic hopefuls were neck-in-neck Sunday for first place. Bryant and partner Johnston held a 0.27 lead after the preliminaries over Loukas and partner Cook, according to AP. Their individual teams were the most experienced in the women's event.
Loukas and Cook led the first three rounds of preliminaries but were out-of-sync later in the competition on their toughest dive, the half-somersault pike, giving Bryant and Johnston a chance to take the lead.
Bryant and Johnston led all five rounds of the semifinals finishing at 637.80. Both Bryant and Loukas advanced to the Thursday finals.
The men's top eight teams and the women's top eight teams also advanced to the finals Thursday.
While the U.S. Olympic Diving trials are underway this week, local Paralympic swimming hopefuls Alyssa Gialamas, of Naperville, Kelley Becherer, of Sheboygan, Wis., and Elizabeth Stone of Grand Rapids, Mich., were nominated Sunday for the 2012 U.S. Paralympic Swimming Team.
More Olympic action is underway this week.
On Monday, a series of U.S. Team naming events will take place including for the U.S. Basketball Team. Chicago's own Dwayne Wade and University of Illinois Alum Deron Williams are rumored to be announced, while Chicagoans Sylvia Fowles, Candace Parker and Swin Cash already made the Olympic Team with Tamika Catchings, of the Indiana Fever, and Maya Moore, of the Minnesota Lynx.

Other events include the Men's Archery Final Qualification Tournament Monday through June 24 with local hopeful Vic Wunderle of Mason City and the Women's Field Hockey game through June 23 where Indiana University alumnus Kayla Bashore-Smedley will play for the last time before she represents the U.S. in London.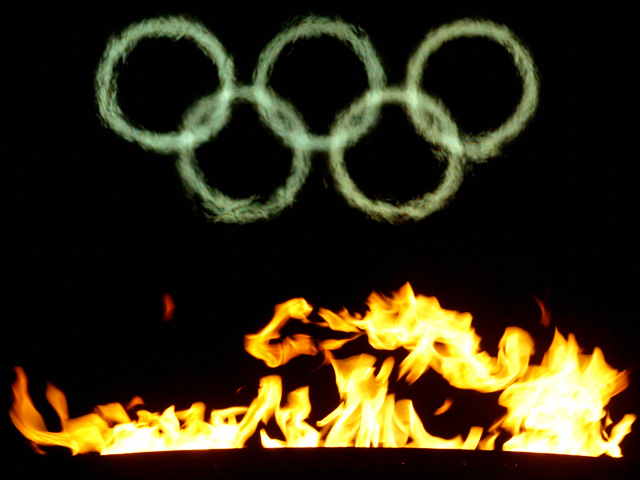 Here's your chance to medal in news reading. Stay up to date with all things Olympics when you sign up for the NBCChicago.com Olympics Newsletter. We'll deliver headlines from the London 2012 Games straight to your inbox. What could be better!