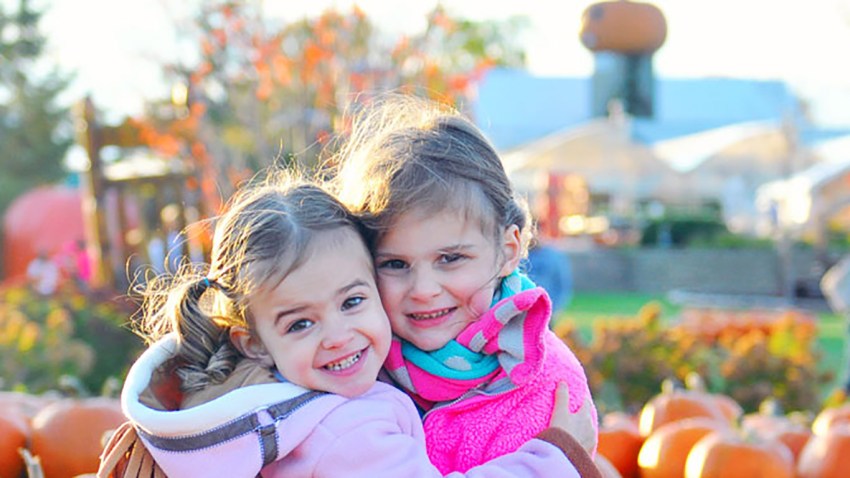 The following content is created in consultation with Goebbert's Farm. It does not reflect the work or opinions of NBC Chicago's editorial staff. Click here to learn more about Goebbert's Farm.
When the leaves turn bright and the air gets crisp, it's time to head for the pumpkin patch. Here's how to plan a day of fall fun your family will never forget.
Choose wisely
A great day starts with choosing a great festival. Make a "must-do" list with your family's top choices, then compare websites to find an event that has it all. If animals are a top priority, Goebbert's Farm would be a great choice. Visitors can pet 50 different kinds of animals, ride a camel and even go eye-to-eye with a giraffe.
Set an agenda
With so much to see, do and eat, a little advance planning can help make sure you don't miss a thing. Look at the event's website to find the schedule of activities and note the time and location of the most important ones. Then print out the schedule or download it to your phone.
Dress down
From mud to caramel apples, fall festivals are full of things that make a mess. Have everyone wear comfortable shoes and clothes that can get messy. That way, there'll be no crying over spilled cider and you can relax and enjoy the hayride.
Pack a bag
A sturdy backpack is essential. Stock it with cash for incidentals and bring sweatshirts or long-sleeved layers for unpredictable fall weather. When you leave, use it to store whatever your kids bought, won or made—those painted pumpkins won't carry themselves!
Charge your phone
Not only will there be photo-ops around every hay bale, but your group may want to divide up at some point. Make sure your phone is charged before you get to the fair so you can capture all the happy moments and be connected when it counts.
Arrive early
Plan to get to the festival before it's officially open to visitors. That way, you can get a good parking spot, see the animals at their perkiest and have the pick of the pumpkin patch.
Bring your appetite
From roasted corn to pumpkin pie, fall festivals offer a tempting array of seasonal treats. Save room for the items you're most interested in and get in line early for specialties that go fast, like Goebbert's world-famous apple cider donuts.
Ready for fall fun? Harvest the memories of a lifetime at Goebbert's Farm and Garden Center in South Barrington. This one-of-a-kind festival is open from now until October 31st.