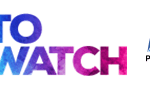 Primetime was again highlighted by the team figure skating event. Chicago's Bradie Tennell was able to keep her nerves in check, skating a clean short program.

[[473606103, L]]

Red Gerard delivered in his final run to capture gold in the men's snowboard slopestyle. Lastly, the wind has created some issues, postponing men's downhill and women's snowboard slopestyle.

[[473607753, C]]
1. Figure Skating: Alexa Scimeca-Knierim and Bradie Tennell Hit the Ice
Bradie Tennell made her Olympic debut Saturday, and she didn't disappoint as she scored a 68.94 in the short program portion of the team figuring skating competition.
Unfortunately for Tennell, the performance was only good for a fifth place finish, as Evgenia Medvedeva from the Olympic Athletes from Russia squad won with a dazzling 81.06 score.
Tennell's performance was still good enough to get six points in the competition, keeping the U.S. within range of Canada, whose Kaetlyn Osmond finished third.
Husband and wife duo Alexa Scimeca-Knierim and Chris Knierim also skated after their debut stunner, but they finished a distant fourth in the Pair's Free Skate and saw Team USA slip into third place in the competition, trailing Canada and the Olympic Athletes from Russia.
The couple posted a score of 126.56, finishing well-behind Canada's Meagan Duhamel and Eric Radford as they won the event.

As for American ice dancers Maia Shibutani and Alex Shibutani (aka the #ShibSibs) were smooth and frenetic in their nearly three-minute ice dance routine that had the arena rocking, especially for the final minute's nonstop Latin steps.

How to Watch: Watch the ice dancers and women's short program live on NBC from 7-10 p.m. CT and pairs skating from 10:30-11:30 p.m. CT. You can also watch each event live on digital platforms here.
Must-Read: Too Harsh? Figure Skating Analysts Johnny Weir, Tara Lipinski Say They 'Tell it Like it Is'
[[473607963, C]]
2. Local Athletes Hit the Slopes and Rink
Suburban skater Emery Lehman hit the speedskating track in the 5000 meter race, but it wasn't his night as he finished well off the pace.

"I'm pretty tired, pretty beat up, Lehman told NBC 5's Katie Kim, describing his race as "definitely subpar."

Lehman, competing in his second Olympics, was the top American finisher in Sochi as he finished in 16th place in the event, but he couldn't find his groove as he finished with a time of 6:31.16 in Pyeongchang.

He remains hopeful, though. "[I] got the bad run out of the way," he said. "Now I can go into the team pursuit full throttle."
In curling, Team USA faced Finland in a meaningless match, however Wisconsin's brother-sister duo, the Hamilton siblings, were hoping to build on their win the day before. Instead, the U.S. lost 7-5, and the siblings finished round-robin play with only two wins.
Matt and Becca Hamilton will play again in the Games in both the men's and women's team events. They will begin practice with their teams on Tuesday.
How to Watch: Watch speedskating on NBCSN between 4 and 6:45 a.m. CT Sunday and on NBC between 2 and 5 p.m. CT. It can be streamed live beginning at 1 a.m. CT on digital platforms here.
How to Watch: Watch Men's Biathlon 10km Sprint on NBCSN between 4 a.m. and 6:45 a.m. CT Sunday and between 2 and 5 p.m. CT Sunday on NBC. The event can also be streamed live beginning at 5:15 a.m. CT here.
How to Watch: Watch mixed doubles curling on NBCSN from 8:45-10:30 p.m. CT Saturday or on digital platforms at 6:05 p.m. CT here.
How to Watch: Watch ski jumping live on digital platforms here.
[[473609113, C]]
3. Women's Hockey Begins Quest for Gold
The United States' women's hockey team went down early to Finland, but they stormed back and won their Olympic opener by a 3-1 margin.
The American squad, which has finished behind Canada in each of the last four Olympics, is looking for revenge after taking the silver medal in Sochi, and they're off to a good start.
Kendall Coyne, an Oak Lawn native, scored the team's second goal in the second period to give them the lead. Standing near the net, Coyne received a pass from Hilary Knight and fired home a one-timer past NooraRatyto give the American squad a 2-1 lead.
How to Watch: Watch hockey live on NBCSN from 1:40-4 a.m. CT Sunday or on digital platforms here.
Must-See: Feb. 10 in Photos: First Medals Awarded, N Korean Cheer Squad Cheers on Korean Ice Hockey Team
[[473684263, C]]
4. Red Gerard Wins Gold for USA
Gerard has put the United States on the board as the 17-year-old captured gold in the slopestyle event.
Gerard's run was good enough to fend off some of the best snowboarders in the world, and he became the youngest American to win a gold medal in Winter Olympics competition in nearly 90 years.
How to Watch: Watch the gold medal event live on NBCSN at 7 p.m. CT or on digital platforms here.
Must-See: Pyeongchang Games by the Numbers: Skier Marit Bjoergen Sets a Winter Olympic Record and Other Firsts

[[473684343, C]]
5. Weather Causes Two Events to Postpone
Women's snowboard slopestyle qualifying was cancelled due to windy conditions. The final will still be held Monday (Sunday night in the U.S.), but all 27 athletes will now compete in the final, and it will be a two-run format.
The men's downhill, the opening Alpine skiing event, was also postponed because of wind. The event will now take place on Wednesday, Feb. 14 at 9 p.m. ET.
Must-See: Tara and Johnny Tell It Like It Is: Nathan Chen Was Not Very Good