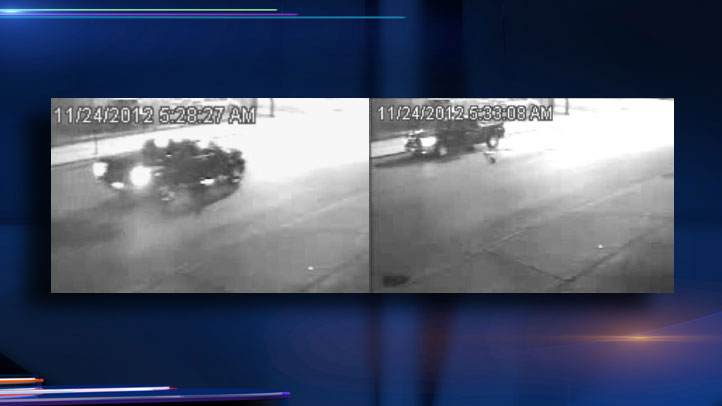 Chicago police on Monday released photos of a truck whose driver they believe witnessed a fatal hit-and-run crash over the weekend.

Two brothers were inside a vehicle struck by a hit-and-run driver about 5:35 a.m. Saturday in the 3500 block of West Division Street, police said.

One of the men, Ivan Miranda, 24, of the 2600 block of West Haddon Avenue, was declared dead about 40 minutes later at John H. Stroger Jr. Hospital of Cook County, according to the Cook County Medical Examiner's office.

An autopsy confirmed he died from multiple injures from an automobile striking an automobile and the death was ruled an accident.
His 21-year-old brother was initially taken to Mount Sinai Hospital in serious condition, police said.
Police say the driver in a dark double-cab truck facing south on South Central Park Avenue at West Grand Avenue may have witnessed the crash.

Photos of the truck, possibly a Dodge or Nissan, were released by officials. Witnesses to the crash should contact authorities.
The police Major Accident Investigation Unit is investigating.