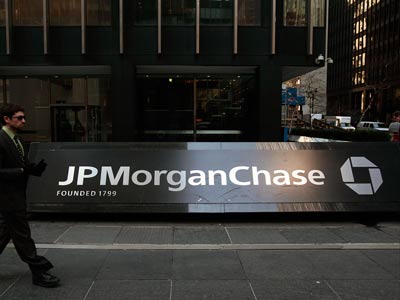 If you're a small business owner in need of capital, more good news: another big bank is getting on board. JPMorgan Chase announced Tuesday that it is increasing its small business lending business by 20 percent and adding staff.
The bank said it is committing $12 billion to small businesses this year. During the first quarter Chase lent small businesses less than $20 million.
Here's a word we haven't heard in conjunction with small business in a while: hiring. Chase has been increasing hiring in small business due to the demand for loans. The bank plans on hiring 250 small-business bankers this year, after hiring 450 in 2010. That's good news due to the large presence of Chase in Chicago, too.
"Small business owners are not only our neighbors but also the entrepreneurs that hire half of the employees in the United States. It's critical that we support small businesses as they continue to fuel the economic recovery across the country," Michael Cleary, JP Moran CEO of Business Banking in Retail Financial Services, said in a press release.
Larger banks have been boosting small business lending since President Obama signed a bill in September to provide $42 billion in loan incentives and tax cuts for small-businesses. Other banks ramping up small biz loans include Wells Fargo and CIT Group.