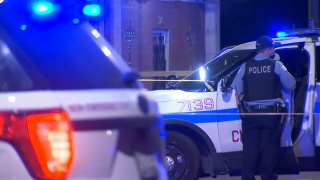 A 11-year-old girl was shot in the back Sunday evening in Chicago's West Pullman neighborhood, according to a Chicago Fire Department spokesman.
The shooting was reported at 9:01 p.m. near the intersection of East 117th Street and South Michigan Avenue.
The girl was taken to Roseland Hospital by a family member and listen in serious condition, police said. According to authorities, an unidentified suspect in a red vehicle fired shots at the victim.
No arrests had been made as of Monday.