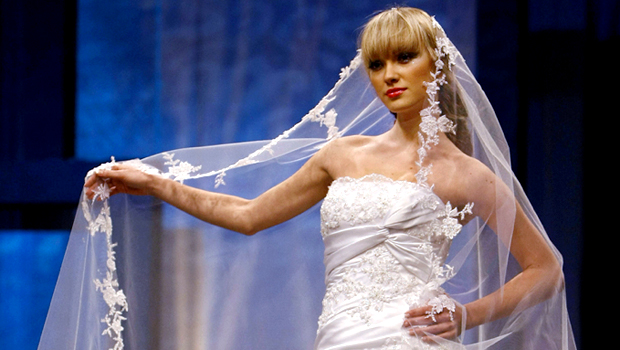 Several resources are making it easy for brides to go green, and save green, for their white weddings.

Many women hold onto their wedding dresses for years, but others can't imagine a hypothetical daughter wanting to wear a decades-old dress and are unloading the garment for a little bit of cash.

"I had such a beautiful evening, and pictures are wonderful memories, but it's taking up way too much space," said Dana Williams, who was a bride more than two years ago and now has no qualms about saying good-by to her gown.

White Chicago, an upscale consignment bridal store, at 222 W. Huron, is full of once-wed and designer clear-out dresses.

Not only does recycling the wears cut down on resources, but White Chicago this Earth Month is throwing in an added green bonus: consign a dress and the boutique will plant a tree in the dwindling Atlantic Forest.

White Chicago is also working with a green drycleaner all month. Lake City Cleaners is offering a $30 discount for brides who want to dry-clean their dress in order to consign.

To donate, White Chicago does require an original receipt, among a list of other things, but store manager Lucy Coloccia says there are plenty of other organizations to recycle wedding dresses if they can't accept yours.

"That way, a bride gets to wear your dress and feel beautiful," she said.

Brides Against Breast Cancer is one such organization. All proceeds on the dresses go to the Making Memories Breast Cancer Foundation.

An online consignment organization -- PreOwnedWeddingDresses.com -- can also help place used dresses or outfit a bride-to-be.