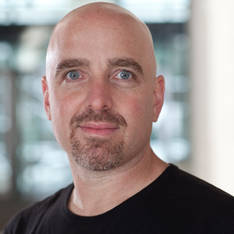 There's a lot to wrap your mind around with the approaching Chicago Ideas Week, the weeklong invasion of super-smart and super-influential folks taking place at venues all over town from Oct. 8 to 14.
We're helping with a series of speaker profiles designed to highlight those who will benefit you, the Chicago entrepreneur. There are just over 100-plus speakers announced so far, and more to come.
In this profile: Brad Keywell.
Accolades: Brad's the co-founder and director of Groupon, founder and co-chairman of Chicago Ideas Week, and co-founder and managing partner at Lightbank. And… well, you get the idea.
Why you should care: Keywell gets mentioned on this blog a lot, and those mentions are almost always in connection with Groupon. But, as you can see from the previous section, there's lots more that he does than just that. For example, Keywell is also a professor at the Chicago Booth School of Business, where he teaches a course on entrepreneurship and building technology-based businesses. Kinda relevant to the surging startup community that's growing here in Chicago.
When you can see him: Oct. 9, 4:30 p.m. - 6 p.m., Edlis Neeson Theater at the Museum of Contemporary Art.
Read more here.