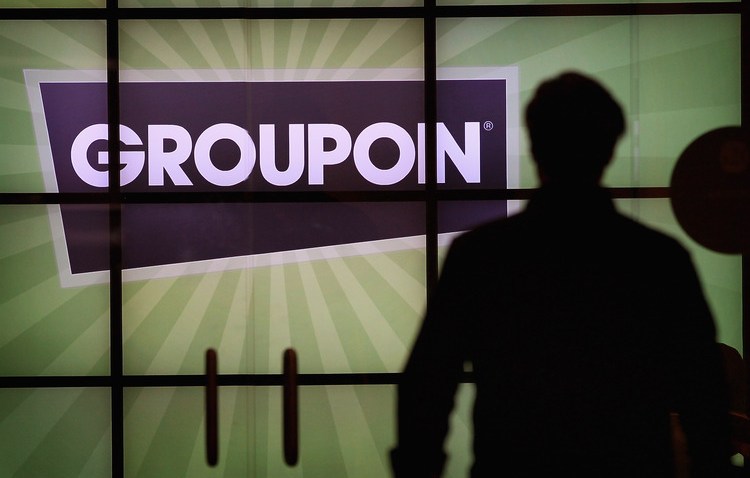 On Monday, Groupon reported its Q2 earnings, and they included an honest-to-God profit. By the end of the day, and continuing through to Tuesday, though, Groupon's stock continued to free-fall. At press time, it's at $5.60. If things continue for Groupon in this fashion, it could be game over for Castle Groupon.
But wait. Isn't posting a profit good? Why did it impact Groupon this way?
Business Insider has a pretty sound analysis on it, which, in short is that Groupon's business is shrinking – it might be selling more, but "the total value of the merchandise sold to customers (less expected returns) declined from last quarter… at this rate of deceleration, it will soon go negative."
Going negative, folks, would be a game over. Even though Groupon performed admirably in Q2, they still didn't meet Wall Street's projections or hopes for how it would have done – which means folks are uneasy to invest in the company.
As CBS points out, and we've all probably noticed, too, is that Groupon isn't advertising as much lately. In fact, things are pretty quiet on the Groupon front, which I assumed meant the company was digging in its heels and getting ready to knock it out of the park. But what this has done is reap "the consequence of smaller efforts to bring in new customers, which previously helped mask customer fatigue."
CBS also points out that the company's investors were "unrealistic" from the outset:
None of this was secret. None of the calculations were daunting. And yet, both analysts and investors initially ignored the warnings that were in plain sight, just as they ignored the huge amount of cash that insiders had taken out of the company, which was one reason why it badly needed to go public.
Which, yes. It never exactly instilled confidence that the company's directors, officers and stockholders took out $946 million in a round of funding last year. It's almost like what Groupon did last year is affecting Groupon this year or something!
Not to be all glum, but if this is what happens after Groupon turns a profit, where can they go from here realistically?
David Wolinsky is a freelance writer and a lifelong Chicagoan. In addition to currently serving as an interviewer-writer for Adult Swim, he's also a comedy-writing instructor for Second City. He was the Chicago city editor for The Onion A.V. Club where he provided in-depth daily coverage of this city's bustling arts/entertainment scene for half a decade. When not playing video games for work he's thinking of dashing out to Chicago Diner, Pizano's, or Yummy Yummy. His first career aspirations were to be a game-show host.