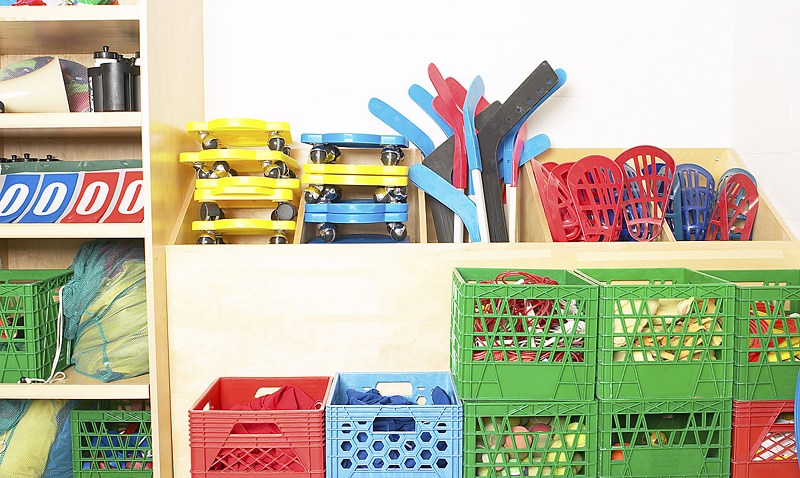 Busy kids and organized homes do not have to be mutually exclusive.
Children's schedules are more and more hectic these days, which can create a cyclone of clutter -- from school books and papers to sports equipment -- in your house.
Interior design guru (and mom) Michelle Rohrer-Lauer of Grayslake-based Michelle's Interiors offers parents some easy organization tips to keep your kids -- and your sanity -- all in one place.
Rohrer-Lauer focuses on the entryway of homes of active families. She recommends using the garage (or laundry or utility room, if your home has one close to the door) for storage space to avoid the dumping ground that entryways can become. By using some clever containers you can ensure that things end up where they belong. Rohrer-Lauer recommends the following receptacles:
Sports bags: Store two roomy duffle bags in the garage; one for clean sports uniforms and equipment, the other for dirty gear after the game.
Seasonal cubbies: Put seasonal cubbies into use for winter and summer essentials. Store hats, gloves, scarves and the like in your winter cubby, which can then be rotated out and stored away in time for summer (here you'll find towels, flip-flops, swimsuits, etc.).
Schedule cabinets: Keep up with your kids' paperwork with a "schedule" cabinet. Pick a cabinet that is eye level and has adjustable shelves, then store a file folder that you can color-coordinate to label children's schoolwork and activities. Hang your calendar on the door of the cabinet to keep an easy system of filing and scheduling all in one place.
Copyright FREEL - NBC Local Media