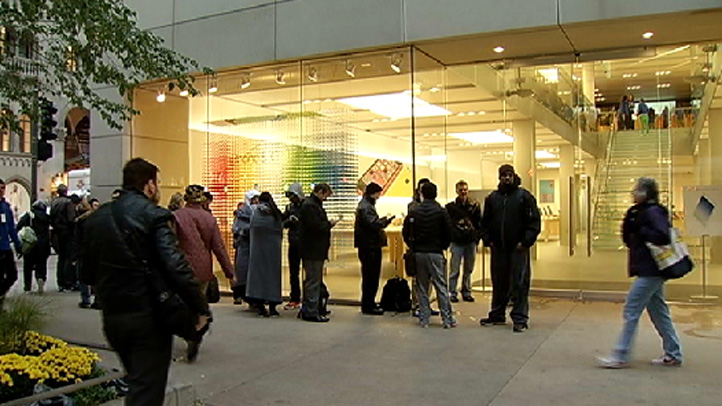 Apple Inc. could be plugging in at a new location on Michigan Avenue in the future.
The California company's flagship store in Chicago currently sits at 679 N. Michigan Ave., but Crain's Chicago Business, citing sources familiar with the North Michigan Avenue retail market, reports that the company has hired brokers to find a potential alternative.
Among the scouted locations the firm has reportedly looked at were the Topshop store at 830 N. Michigan Ave. and the former Saks store at 717 N. Michigan Ave.
While the move is merely speculation, it could be prompted by a number of things.
The storefront is 11 years old and could be seen as outdated when compared to other flagship stores like one of the company's New York locations, which has customers walk in through a glass box.
Crain's also reports that the location scouting could be a tactic to give Apple leverage during negotiations for a new lease with its landlord, real estate firm Water Tower Realty Co.
Apple would be a valuable tenant for many landlords in the area.
The company's North Avenue location on the city's North Side has been hailed for its retail value after moving into the site of a former gas station in the wildly congested North & Clybourn corridor.
Greg Merdinger, a veteran Chicago developer, tells Crain's the store "made the location," turning it from good to great.
Apple Inc. could not immediately be reached for comment.