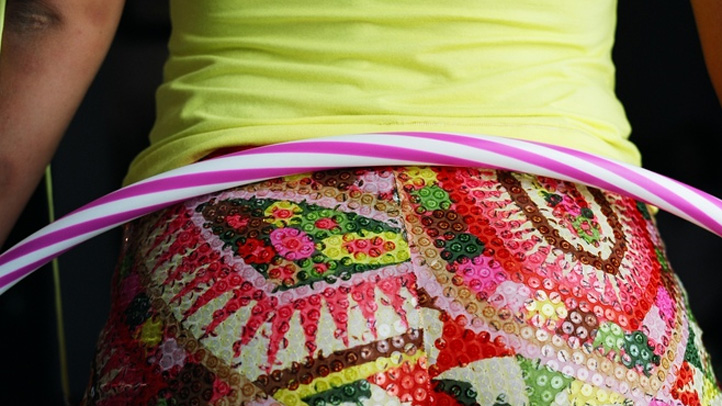 We equate the Trump name with many things; real estate, lots of money, the Donald's signature hair -- but Trump and hula hooping? Not su much.

No, Trump himself has not taken a liking to the sport, but his Chicago hotel has. All this month, the Spa at Trump is offering Hula Hooping for Health -- a vigorous 45-minute hula hoop class designed to tone arms, glutes and thighs, increase flexibility, and help burn up to 100 calories every eight minutes (for all you calorie-torching experts out there, that's the equivalent of running one mile).
Every Wednesday at 5:30 p.m., Certified Trainer Toni Scott will lead the hip-shaking class.
And you don't have to be staying at the hotel to join in the fun. Non-members can attend for $30.
It sure beats running in place for a change. Now if only we could watch the Donald himself attempt to shake his hips like that -- talk about pure entertainment.