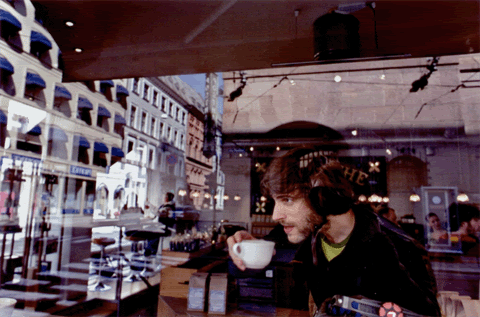 It seems the work of Lindstrøm has struck a deep chord with a number of listeners. After the success of his tune "I Feel Space" back in 2005 and subsequent remix work for the likes or LCD Soundsystem and Franz Ferdinand, anticipation had been running high for the Norwegian electronic producer's full-length debut. The debut in question, Where You Go I Go Too, finally arrived via the Smalltown Supersound label this past August -- meeting with unanimously glowing reviews. By year's end, the album was ranked as one of the best releases of 2008 by such publications as XLR8R, Pitchfork, and Dusted.
When it comes to making electronic music, Hans-Peter Lindstrøm's working process is mostly an organic one. He plays and lays down parts with guitar, keyboards and drums himself; then brings them all together by layering these components into sweepingly panoramic soundscapes. On Where You Go I Go To, tracks sprawl to epic lengths as sonic vistas unfurl and undulate like nebulae over a 4/4 beat. If anything, his sound hails back to the synth-splashed, psychedelic explorations of The Orb and (going further back into the canon) Tangerine Dream than anything from the usual house or techno end of the spectrum. It's an expansive, exploratory breed of electronica that a few critics have dubbed "space disco;" but one could just as easily imagine it accompanying a long helicopter tracking shot from some early '80s Michael Mann flick as, say, providing the soundtrack for the TV edition of Cosmos.
As definitely chilled-out as Where You Go... might be, Lindstrøm's initial inspiration for making music started on the dancefloor. So when he brings his laptop to the DJ booth at SmartBar this Saturday, those in attendance can expect him to drop some more beat-heavy tunes that'll set the controls for the heart of the pelvis. DJs Jerome Derradji and SR-71 will get the crowd up and moving in the opening sets. 3730 N. Clark. Doors open at 10 PM. Admission is $10 before midnight, $15 after.
[mp3]:Lindstrøm - "The Long Way Home (Prins Thomas edit)"
[video]: Lindstrøm - "Live in Gothenburg, Sweden"
Copyright Trans - Transmission