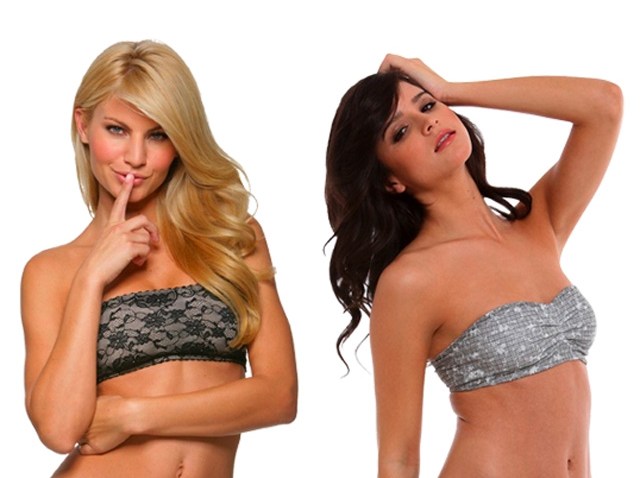 If you've ever seen a girl walking down the street with her ratty bra straps hanging out, you know that there's plenty of hideous-looking bras out there that should never be seen in public. But the new trend in Hollywood (which just happens to be spreading to Chicago) involves letting your bra hang out, not keeping it hidden.

Ah yes, the men of Chicago will be happy to know that A-listers everywhere are inspiring a new fashion statement, and it's all about showing off that lingerie. Celebs from Hilary Duff to Beyonce and Heidi Klum have been spotted wearing a collection of lacey bras from Top Secret Society, and they're showing them off on purpose, not by accident.

No wonder the line of meant-to-be-seen bras is spreading like wildfire. From tiny bandeaus with lace made for peeping out under tanks, to a half-lace version (called the Sexy Back) that pairs perfectly with a backless number, the bras are a little chic, a little sexy and definitely not your basic bra. They come in fun, punchy colors (think everything from fuscia to basic black) and sexy fabrics (lace, satin) that are actually wearable.

And the popularity of the line is catching on right here in town. Several Chicago-area boutiques have begun stocking up on Top Secret Society's best-sellers so Chicagoans can start, uh, exposing their under-things just like the rest of the country. Find them at She Boutique, Chicago Chic, Hunny in Bucktown and Nika le Butik.

And for the men out there? Well, just keep your eyes peeled.

Kim Peiffer is the founder of The Glow List, an online magazine and newsletter dedicated to fitness, beauty, diet, spa and travel.