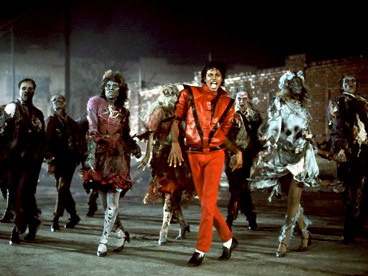 Face it. You can't resist the urge to dance like a zombie.
You're not alone.
Close to one million people are thinking the same thing today. Why? Cause this is "Thriller"!

Six Flags Great America in north suburban Gurnee is joining the fourth annual "Thrill the World," an international effort to get 1 million people to simultaneously dance to "Thriller" and set a new world record.

The event is scheduled for Saturday evening in the park. Admission to the dance is free with your entrance to Great America.

"Thrill the World" events are being held in cities around the globe, with some benefiting local charities.
Last year, organizers say nearly 4,200 people in 10 countries joined in the dance.


Copyright AP - Associated Press