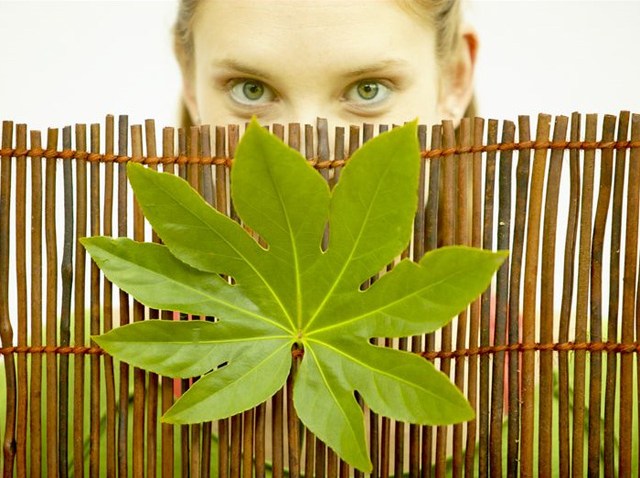 Blow-drying, straightening, curling, spraying, teasing and styling might attract the opposite sex, but they're driving Mother Earth crazy.
Enter The Circle Salon (2135 W. Division), an eco-friendly haven in Wicker Park that appeases the planet with bamboo plants, natural hair treatments and one incredibly down-to-earth owner, Jamie Bushman. While she would never pass for a tree-hugging hippie, Jamie does blend cutting-edge style with a green sensibility -- the salon actually donates hair clippings to mop up oil spills -- and stocks only environmentally sensitive hair and skin products. Just walking in the door makes you feel more socially conscious.
Jamie launched her career in L.A. where fresh air was in short supply, but styling jobs were plentiful. She worked as a hair stylist and make-up artist for models, actors and musicians before heading to greener pastures in Chicago. After stints at a few local salons, and being awarded Allure magazine's "make-up artist of choice" for Chicago, Jamie pursued her dream of opening an environmentally friendly business. Mission accomplished.
The Circle Salon is a welcoming oasis of wooden floors, terra cotta colored walls and complimentary wine with an array of services -- cuts, coloring, styling and make-up classes.
While the blow-outs rival any top-tier beauty shop in town, it's the spa-like treatment menu that leaves you unexpectedly restored and rejuvenated. Customers can take their pick from a list of refreshing options where the only taxing part is making a decision.
The menu includes: Energizing, Nourishing, Purifying, Rebalancing, Detoxifying and Wellbeing. Each service can be ordered Express or Experience (based on time and cost), but either way you're immediately transported to a state of calm, complete with an iPod shuffle of soothing music for extra ambiance. Moisture-rich oils are massaged into your scalp, your neck muscles are gently rubbed and your newly enriched hair is washed and conditioned.
Afterward, as you gradually emerge from blissful relaxation, you might start to consider how damaging a daily dose of hot hair dryers and styling tools can be on your poor hair. And the carbon footprint from your aerosol hairspray isn't getting any smaller.
The Circle Salon gives both your hair and eco-conscience a boost. Natural beauty never sounded better.
Rachel Gillman is a contributing writer for CheekyChicago.com.