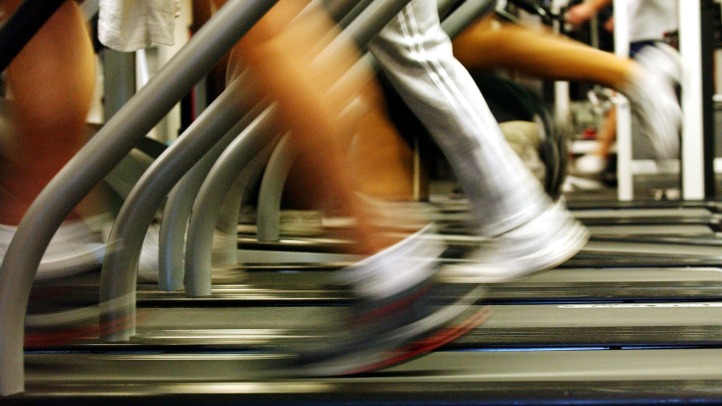 It's no secret that most outdoor runners despise the treadmill. And it makes sense -- trading beautiful outdoor scenery for a stationary conveyor belt doesn't really sound appealing.
While a treadmill is great in a bad weather bind, a lot of runners say they don't like the monotony, that every treadmill run is the same. But according to an article from Runner's World, that might not be the case.
Just like every run varies and every runner has different goals, treadmill workouts can (and should) be adapted too. Whether you're trying to ease back into running from an injury, train to finish a marathon strong, or practice interval sprints, there's a different treadmill workout for you.
The adjustable incline and speed, as well as the controlled environment actually make the treadmill a great place to train for a specific purpose. For example, if you're working on improving your hill abilities, try a 20 to 30 minute run at your marathon pace and on a 5 percent increase. Bored of the treadmill scenery and looking to get fast? Watch TV and crank it up to sprints during commercial breaks.
For more specific, targeted treadmill workouts, check out the full article at Runner's World and let us know -- what do you do on the treadmill? Any specific workouts we should share?