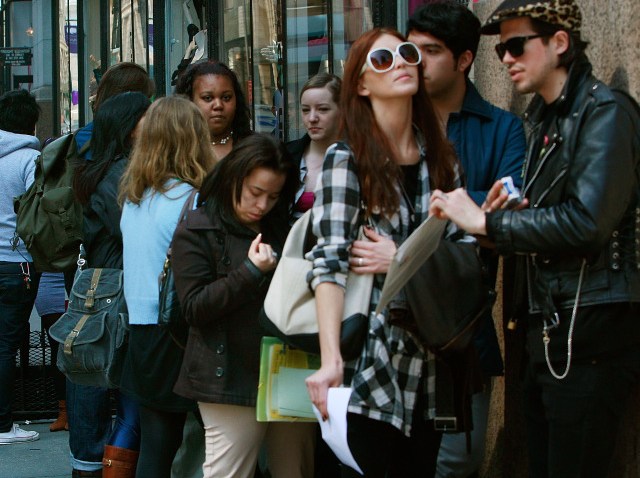 HIPSTER DEALS: Sure, the Dow Jones topped 10,000 yesterday for the first time in a year, but that means almost nothing when you've been wearing the same pair of Chuck Taylors since high school. But you don't have to be a hipster to win some of the giveaways at Sonotheque's Broke Hipster night, which include free vegan treats, A:M Vodka from 9 p.m. to 10 p.m., and 50 swag bags. 1444 W. Chicago Ave.; Ukrainian Village. 9 p.m. to 2 a.m. Free with RSVP or $8 at the door. 21 and older.

SUCK IT, FATWA: "The Satanic Verses" author Salman Rushdie won the Chicago Public Library's 2009 Carl Sandburg Literary Award, and he'll chat with book maven Donna Seaman at the Harold Washington Library. Take that, Supreme Leader of Iran. 400 S. State St.; South Loop. Noon. Free.
FREAK SCENE: Ah, 1994, a year when Democrats sought to reform health care, the U.S. continued to rebound from the recession of the early '90s, and Dinosaur Jr. released "Feel The Pain." If you want to relive that magical year, catch those indie rockers at the Vic, with bassist Lou Barlow's side project, The Missingmen, opening. 3145 N. Sheffield Ave.; Lakeview. 7:30 p.m. $25. 18 and older.