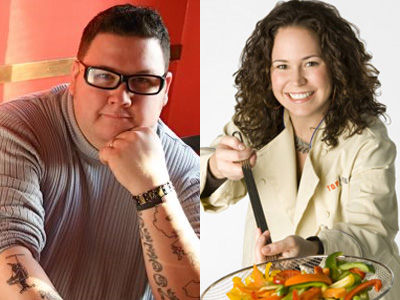 A couple of Chicago's top chefs are taking different approaches to this week's impending snowfall.
Graham Elliot, owner of the high-end GE and his newest venture, Grahamwich, isn't taking any chances, deciding to close up shop for a couple of days and letting the public know via his Twitter feed:
But Girl and the Goat's Stephanie Izard is toughing it out, encouraging her customers via Twitter to visit this week -- especially since reservations are usually so hard to come by at the West Loop hot spot.
Perhaps she needs to tell Elliot to man up.