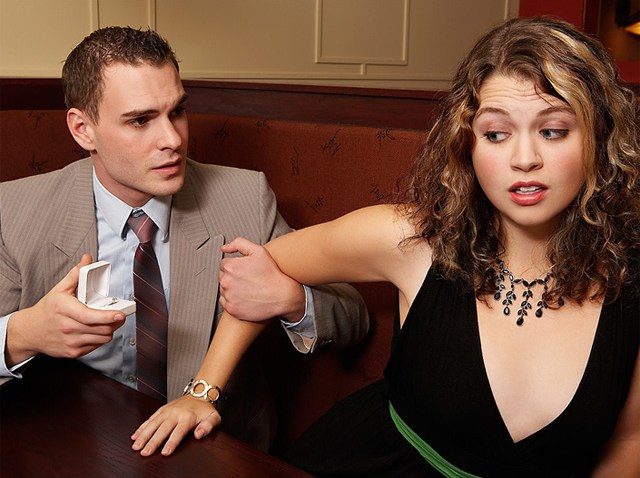 Just because you may be a bit unlucky in love, doesn't mean you have to hole up in your apartment eating bon bons on Valentine's Day. There's plenty of anti-Valentine's Day bashes to keep you busy -- even if you're bitter.

Drown your sorrows at the "Forget Your Girlfriend Party" at The Fifty/50 on Feb. 14. Start by taking it straight to the gutter with a discounted $10 drink combo -- the 40oz malt liquor of the week served in a brown paper bag, paired with a "Mind Eraser" shot. That should help you ease some of the pain, while watching the Blackhawks take on the Blue Jackets on the big sreen TVs.

For another non-mushy night out, check out District Bar on Valentine's Day. Choose from some pretty stellar liquor deals -- $5 bloodys, $15 beer buckets, and a $30 tabletop Bellini bar. The Blackhawks will also be on the big screen here, so don't worry about being subjected to any sappy romantic comedies. There may be a few couples on hand, as District is more about being V-Day "neutral" than "anti." Just giving a fair warning in case you feel some unwanted love in the air.

And if you're looking for something completely out-of-the-box, we've found it, and it's freak-tastic. Cobra Lounge is mixing things up with their St. Valentine's Day Massacre weekend starting on Feb. 13. Watch a virtual freak show with The Reverend B. Dangerous (who apparently pierces his own body with nails), a burlesque show with someone named "Miss Maya Sinstress", and a head-thrashing performance by metal band Skank. $4 cocktails will help you take it all in.