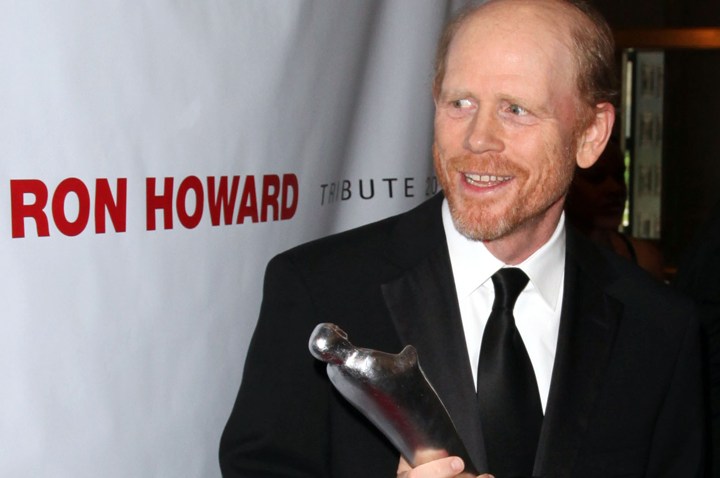 The Museum of Science and Industry rolled out the red carpet for a star-studded tribute to director Ron Howard on Saturday night.
The Chicago International Film Festival honored Howard with a career achievement award, but he says he's nowhere near done yet.
"I definitely don't feel like I'm done," the director of films like "Backdraft," "Apollo 13," and "The DaVinci Code" told NBC Chicago. "My little secret hope is that I'm maybe one of the first people that they actually have to, like, go for a second cycle on."
Howard is currently shooting an as-yet unnamed film in Chicago with Vince Vaughn, Winona Ryder, Kevin James, Jennifer Connolly, Queen Latifah, Channing Tatum and others.
We've seen rumors that the film is temporarily titled "Cheaters," but Howard denied that. He just called it "the untitled Vince Vaughn/Kevin James comedy."
"It's fun to be doing a comedy again," he said. "I got a great cast."
Vince Vaughn, who helped develop the film, was instrumental in getting it shot in Chicago -- but Howard says "it didn't take much arm-twisting."
"Chicago always was a good idea to me ... but (Vaughn) does love to be here," Howard said. "And he's a great spokesman for the city."
Howard said he's loved shooting in Chicago since filming "Backdraft" here 20 years ago.
NBC Chicago also caught up with Vince Vaughn at the event, who gave a few more details about their collaboration.
"It's a comedy, but it also has a real thriller aspect to it as well," he said. "It's got a lot of turns and stuff that's unsuspected, which are pretty cool."
If you spot any stars on Chicago's streets this summer, share your photos with us! Just e-mail them to isee@nbchicago.com.