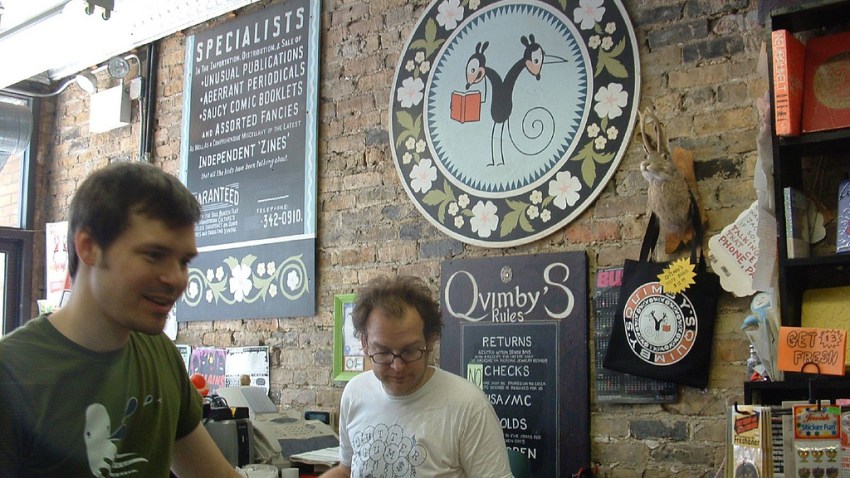 THE QUIMBY'S FAMILY HOUR: Alternative bookstore Quimby's stops by the MCA for the museum's Cabinet Of Curiosities series, which is a themed variety show taking place the third Tuesday of the month. Tonight's theme is called "Dystopias vs. Enchanted Forests" and includes performances/"un-lectures" by Proximity co-publisher Ed Marszewski, puppeteer Kate Sheehy, and pop-culture fiend Joe Mason. 220 E. Chicago Ave.; Streeterville. 6 p.m. Free.
AIMLESS YOUTH: Tonight's the last chance to see Wes Anderson's directorial debut, "Bottle Rocket," at the Gene Siskel Film Center. The film follows group of young men who don't know what they want to do with their lives, so they hatch a plan to rob a nearby storage facility. 164 N. State St.; Loop. 6 p.m. $10 general admission, $7 for students, $4 for SAIC students and faculty, and $5 for film center members.
DOWN TO THE WIRE: Chanukah is here and Christmas is just around the corner. If you're still looking for gifts for that person who has everything, check out the Hideout's holiday sale, which includes a wide selection of handmade soaps, jewelry, and artwork. For a complete list of artists and retailers, check out the Hideouts' website. 1354 W. Wabansia Ave.; Noble Square. 6 p.m. to 9 p.m. Free.