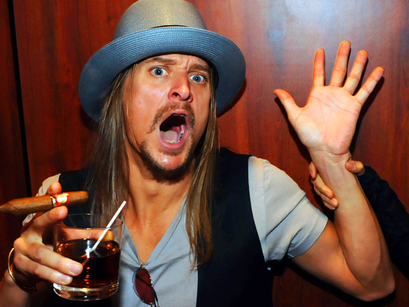 Who doesn't want to party like a rock star?
Learn from one of the best on Friday when bad boy Kid Rock busts into town to open for Bon Jovi at Soldier Field. But instead of clamoring for the Kid's attention with thousands of other screaming fans, kick it with where the real party starts -- the official after-party at Crimson Lounge inside Hotel Sax, which means the hotel lobby is only a few convenient steps away.
The party kicks off at 9, but you don't really think Kid Rock goes out that early, do you?
Tickets to the after party are just $20, so polish up your head-banging skills and get ready to party like a -- or rather, with a -- rock star.
Email LydiaC@ThompsonHotels.com or text (312) 371.6923 for tickets or VIP tables.